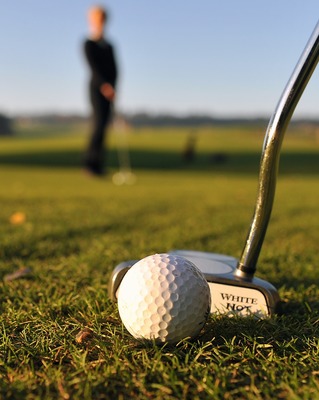 By Ron Hottes
Leigh Creedy won Warburton Golf Club's stroke and M. McGrann Bag Day on Wednesday 3 July.
The win, with an impressive nett 67, means Creedy has qualified to play off for the bag in December.
The runner-up, with a solid nett 69, was Andy Lockey.
There were plenty of 70s and 71s, meaning balls only extended to 71.
The nearest the pins were taken out by Kevin Smith on the third, Rob Hendy on the 15th and Roger Mataele on the 17th.
The club's resident pro, Kevin Smith, had an eagle on the par-5 eighth after producing a booming 240 metre second shot, over water, trees and lots of other obstacles.
It landed within centimetres of the green and he then chipped the ball in for the eagle.
In the Saturday 6 July stroke and Monthly Medal contest, the weather conditions were very pleasant so the scoring also improved.
The winner of the Monthly Medal and the daily voucher was new member Howard McDonald, who shot an impressive nett 68.
Multi club champion Andrew 'Willo' Williams snared the runner-up prize with a nett 71.
Balls, therefore, got down all the way to 74.
The nearest the pins went to Sam Dennis on the third, Willo on the fifth, Clint Smallman on the ninth and Ken White on the 12th.
As is often the case, no-one mastered the challenging 15th.