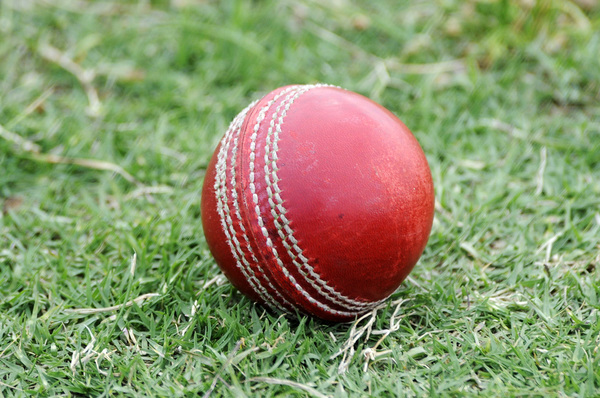 By Anthony Sequeira
Inconsistent bands of rain pestered cricketers across the Yarra Valley this week, with many games experiencing rain delays and most still coming away with a result.
Healesville junior cricketer Cody Anderson secured his maiden century on the weekend, the only player in the association to score a 100 this round.
Batting at nine, the under 14 reached three figures in just 58 balls.
Senior T20 cricket saw Healesville defeat Gruyere in the Strachan Shield.
Healesville Bowler Jordan Poynton delivered a double strike early on to dismiss both of Gruyere's openers.
The Bloods kept things tight through the middle overs with Michael Jackson and Glen Poynton both proving effective and only Jared Carroll able to fluently strike the ball.
Gruyere failed to gain momentum, eventually reaching 101 after 20 overs.
Despite an early wicket, the Bloods were determined to chase down Gruyere's score and once they were set, never fell behind the required run rate.
Gruyere kept its bowling tight at stages but lacked the Bloods' sustained pressure.
Ben Wallace and Ash Hamer guided Healesville to a comfortable seven wicket win with five overs to spare.
In the RA Finger Trophy, Wandin scored 170 from 20 overs to beat Yarra Junction.
Batting first, the Bulldogs started strong, with Joel Galvin taking them to 50 within six overs.
While other batsmen came and went, Yarra Junction's bowlers struggled to apply pressure to Gavin.
He was eventually dismissed just shy of a deserved century as Wandin racked up 160.
Lochie Thompson and Marcel Kocher got Yarra Junction's run chase off to a rapid start, each striking multiple boundaries.
A series of partnerships by Yarra Junction took some pressure off its run chase.
Despite a tight spell from the Bulldog's Hamish Lamont, young Riley Foley and J.Nightingale chased down the score in the final over, winning the match.
Meanwhile, Coldstream was too strong for Healesville, who offered little resistance and were bowled out for 75.
Coldstream raced to the score in just 13 overs, with Brent Comben leading the group home with eight wickets in hand.
A tightly fought contest between Launching Place and Warburton went down to the last ball and ended in a thrilling draw.
Launching Place's Clint Sharman was a standout as he carried his bat through the innings and guided launching place to a respectable 5/129.
Warburton's top order started a rapid chase, cruising along at eight runs an over.
But the Burras' momentum stalled with the introduction of Matt McConnell's spin.
Shane Abblitt kept Warburtons score moving until his dismissal in the late stages of the match.
Dane Cerveri was left with two runs to win off the last ball, but Launching Place keep him to one and the match ended in a tie.
In one day grade, Mitchell Newell hit a half century to take Warburton to a seven wicket win over Coldstream.
Poweltown hit 186 before rain ended the match against Yarra Glen, while Glenn Derix led Hoddles creek to a nine wicket win over Launching Place 2nd XI.
Scott Fawdry (4/6) led Healesville to a win over Wandin and Yarra Junction enjoyed a narrow two wicket win against a resurgent Launching Place 3rds.