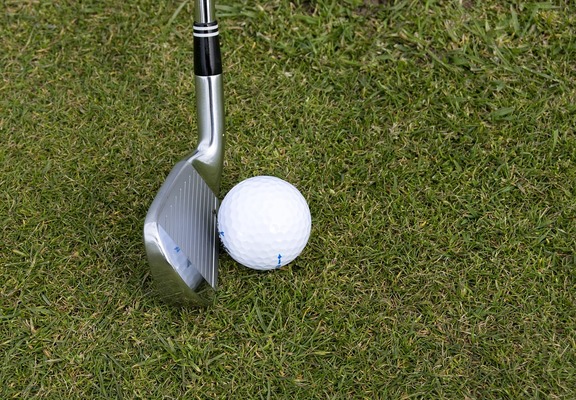 By Ron Hottes
The golfing gods can be fickle creatures. They give players grief for many golfing rounds, then suddenly allow a small window of opportunity.
Ray 'Happy' Gilmore had a reason to be happy in the 16 October Stableford.
His rare vein of form, resulted in him grabbing the daily winner's voucher with 38 points.
Steuart Hawke has made a speedy recovery from surgery, to be the runner-up and exactly matching his handicap with 36 points.
Balls got down to 35 only.
There were extra nearest the pins on offer this week.
They were taken by Old Man River Hubbard for a second shot on the first, Mr Hawke (3rd), Noel Hyndman (9th) and President Hall (12th).
The golfing gods were also kind to Roger Mataele in the 17 October twilight competition.
In a welcome return to form, Roger became the club's second winner this season with 22 points in wet and windy conditions.
Jaqui Hall is also back, playing great golf again, and her 20 points were enough to snare the runner-up prize.
Balls, on a difficult day, got down to 16.
Nearest the pin winners were Clint Toohey (12th), Geoff Fall (15th) and Roger Mataele (17th second shot).
Sat. Oct 19th: PAR:
Life member Paul Kennedy sponsors the club's unique Little Claret Jug event, which was much appreciated by both the members and the Committee.
In a good-size field on 19 October, the A Grade cash-prize went to one of the club's many guests, Todd Parrot, with the best score of the day – a solid +3.
President John Hall was the B Grade victor with a -2.
The daily runner-up was Junior Kempton on -1, while balls extended to -3.
Nearest the pins went to Sammy Dennis (3rd and 5th) Peter Fox (9th), Luke Patrick (12th) and to ex-member Gary Frankovic (15th).