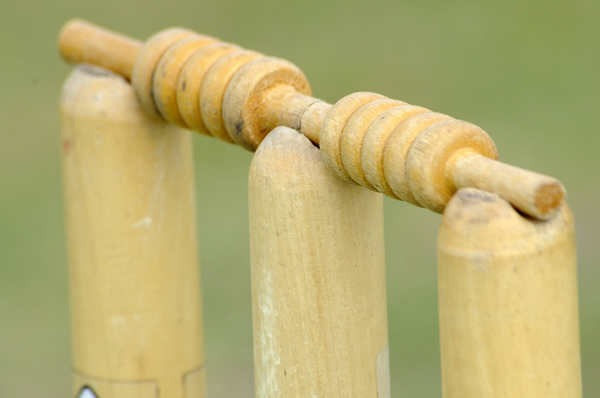 By Anthony Sequeira
Rain battered the Yarra Valley this weekend, as multiple games were called off without a ball bowled.
In Strachan Shield, Yarra Junction played a 13 over game against Healesville in the final T20 round for the season.
Tyson Gaskett and Kevin Bomford set the tone early for the Eagles, rotating the strike well while finding the boundary often enough to keep the Bloods on the back foot.
Healesville's Jordan Poynton maintained pressure with the ball but lacked support, as Yarra Junction saw off the opening bowler and attacked from the other end.
Healesville managed to take some momentum to the innings break with three late wickets halting the Yarra Junction charge.
Chasing 99, Healesville was behind the eight ball from the beginning of the innings.
Having led with the bat, Bomford also led with the ball, bowling three economic overs and taking two wickets.
Late hitting proved futile as the Bloods needed 30 off the final over, however, could only manage eight seeing Yarra Junction walk away with the points.
In Finger Trophy, rain led to another reduced game between Healesville and Yarra Junction, this time 11 overs.
The Eagles batted first and, apart from an early wicket to Jay Tacey, put on a commanding performance with the bat.
Ray Turner was resolute, striking a run a ball, alongside the dangerous Josh Nightingale, who struck 49 from 26 balls to lead Yarra Junction to 1/96.
Starting the chase, Healesville lost both openers early to Darren Lever, but Tyler Tweedie scored freely to keep the Bloods within grasp.
But in the end, it was too much left too late as Healesville could only hit 18 of the 28 required for victory from the final over.
The weather rained on Coldstream's parade with its clash against Wandin declared a draw.
Wandin accrued 69 runs for the loss of six wickets, with only Rhett Smith making a solid contribution to the score.
Wandin batsmen were constantly troubled by the Coldstream bowling attack led by Daniel Sharp.
Unfortunately for Coldstream, rain came before it could complete its chase and sides shook hands with Coldstream 1/24 and the points shared.
In one day grade, Jake Neale (44) and Brad Norman (50) led Poweltown as they chased down Wandin's 125.
Hoddles Creek was led by C.Derix (47*) and Jack Jenkinson (40) as it accounted for Coldstream and Launching Place 2nd XI wrapped up Launching Place 3rd XI.
ing Place 3rd XI (39).