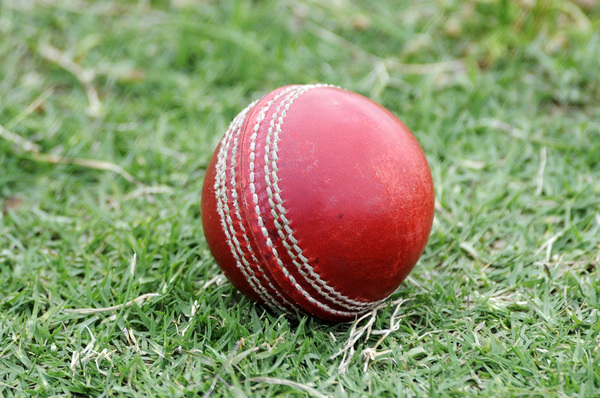 By Anthony Sequeira
Yarra Valley cricket began this week with the rapidly evolving contest between Gruyere and Healesville in the DJSS.
Gruyere had difficulty breaching Healesville's strong opening pair early on.
However, the ever-reliable Matt Tilney changed that, as the opening bowler refused Healesville an easy start to the innings.
Despite a surging Scorpions' attack, Healesville would not succumb to another batting collapse and the pairing of Ash Hamer and Ben Wallace brought about success with a 70 run partnership.
Healesville's tail order continued to fight with Michael Jackson, Andy Jakubowicz and Glen Poynton combining for over 100 runs in less than 20 overs.
Just when things were looking to blow out for Gruyere, the introduction of its slow bowlers delivered the breakthrough, with Adam Waixel taking the final two wickets of the innings.
Chasing 225, Gruyere was left with a tricky eight overs to bat out on day one.
With Waixel blasting a ruthless 49 runs, Gruyere sits on 80.
In a more traditional day of cricket, Yarra Junction hosted Wandin in a well-fought clash.
Electing to bat, Wandin lost two early wickets courtesy of excellent bowling from its opponents.
Shaun Falkingham and Tim Thorne would see Wandin through that tricky period of play
But the Bulldogs' wickets soon started to roll as the Eagles' attack took momentum with Nick Bark and Terry Ottery taking two wickets each.
With Thorne still standing, last man Jamie Elliot bravely battled long enough for his partner to blast his way to the first century of the season in the Strachan Shield.
When Elliot was eventually dismissed Thorne stood unbeaten on 111 with his masterful innings lifting the Bulldogs to 191.
In RAFT blue Coldstream gained the upper hand against Healesville after day one.
Tight bowling from Coldstream made it hard going for the Bloods' batsmen.
Dale Senior (46) was best with the bat for Healesville but in the end, the Bloods were all out for 145.
Coldstream had some time to bat on day one and are currently 2/45.
Wandin and Yarra Junction showcased a tight day of play, with neither side really gaining the upper hand on day one.
Wandin finished all out for 214 heading into day two.
In RAFT Gold, a pair of one day games both produced convincing wins.
Warburton's David Lever struck a brisk century against a hapless Woori Yallock attack to lead the Burras to 249.
In reply, Michael Dwyer struck 50 for Woori Yallock, however, with the next highest score Kieran Cantwells (27) the side was never up to the run rate and finished 8/159.
For Launching Place, Clint Sharmans' blistering 141* led his side to a monster 6/274.
With no batsman truly leading the batting lineup for Marysville, it wound up nearly 100 runs short of the required total.
In one day grade, Yarra Glen delivered a decisive victory over Launching Place 2s, half-centuries to Poweltown's Todd Robertson and Jake Neale led to a win over Yarra Junction and a Jack Jenkinson half-century saw Hoddles Creek claim victory over Healesville.