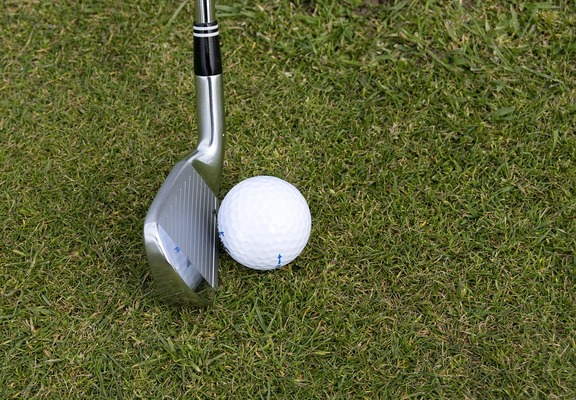 By Ron Hottes
Warburton Golf Club's 20 November stableford was warm, but the scores were warmer.
Peter Bell, who currently leads the Championships in C-Grade, continued his hot form with the best score of the day – a solid 37 points.
The runner-up was 'The Flying Scot' Neil Leckenby, also with 37, meaning Peter won on countback.
Balls got down to 35 only.
Nearest the pin winners were Barry Maltman (3rd), Steuart Hawke (9th) Noel-Cross ( 11th), Neil-Leckenby (12th) and Alan 'A.J.' Johnston (15th).
Ron Hottes also scored an eagle on the 14th.
On a day when the twilight competition field confronted very hot, windy and oppressive weather – until a welcome change arrived – the scores were surprisingly good.
The best went to Glen Patrick, with a respectable 22 points.
He won on a countback to another of the Patrick clan, Luke.
If players scored 17 up, they could claim a ball next week.
Nearest the pins went to Lynda Dickson (3rd), Stuart Patrick (6th – 2nd shot) and Danny Fox (9th).
With pleasant weather conditions ensuing, there was always going to be a spate of impressive scores at the club's stroke and third round of Club Championships on 23 November.
In A-Grade, Shane Campbell impressed with a Nett 69.
The B-Grade voucher went to Des Ray, in a welcome return to form, with a Nett 67.
Wayne Kempton continued his great form, to be the runner-up also with a 67.
Balls extended to 72.
Nearest the pins went to Ken White (3rd), David Ritchie (5th), Ron Hottes (9th), Sam Dennis (12th) and President Hall (15th).
Championship standings are as follows: Adam Patrick has extended his lead in the Open, from 'Willo' and Paul Mason.
In B-Grade, young tyro Harrison Baxter has also extended his lead from Darren Wyatt, Andy Lockey and Wayne Kempton.
The C-Grade leader from last week, Peter Bell, has maintained his dominant lead over Tex Van Der Kooi.
However, previous C-Grade champion, Paul 'Snorcs' Long had a good round yesterday and has moved up to third.
The Ladies' Championships sees Kim Kennedy extend her lead over multiple winner, Meredith Nursey (and Bagel) in both the Gross and the Nett events.
In the juniors, Harrison Baxter continues to lead the pack.