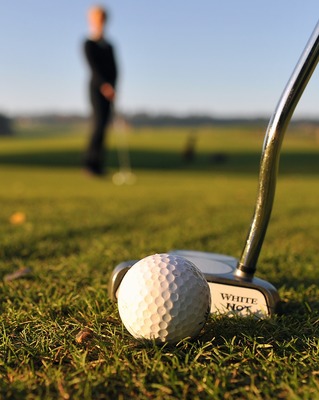 By Ron Hottes
Warburton Golf Club's first qualifying round for next year was played on 4 December at the club's Stroke and M.McGrann 'Bag-day' – and the result was a memorable one.
Paul Kennedy is a quality golfer who plays off a handicap of 10.
A good round for him would see him shoot high 70s off-the-stick but this day, he shot a superb 71 for a Nett 61.
Suffice to say, he won the day, the voucher and qualification into next year's play-off.
The next best score went to Steuart Hawke who was runner-up with a Nett 69.
Balls got to 71 only.
Nearest the pins were won by 'Old Man River' Hubbard (3rd and 9th), Steuart (12th) and Max Carvill (15th).
Unsurprisingly, Paul grabbed the nearest second shot on the 10th, which was nearly an eagle.
The club's Thursday twilight competition saw newly-crowned C-Grade champion Peter Bell continue his hot form with 21 points, which was on countback to Dave Wappett.
Balls extended right down to 16.
Hatty scored nearest the pin on the first, Shane Campbell (3rd) and guest, Pat O'Regan (9th).
After a month of Saturday stroke, members enjoyed getting back to the popular stableford competition on 7 December.
Someone who really enjoyed the change was Captain Cross with 37 solid points.
The runner-up, with 35 points, was Clint Smallman.
The ball rundown went to 33.
Nearest the pins went to Ms Nursey on the 3rd, Alan Johnson (5th), Shane Campbell (9th), Roger Mataele (12th) and to 'Kenno' with a near hole-in-one on the 15th.