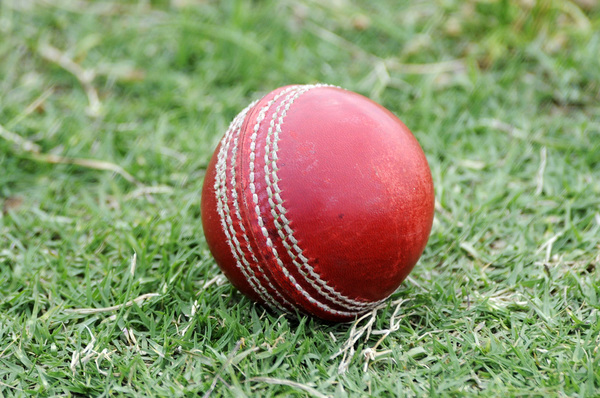 By Anthony Sequira
After last week's wild weather, cricketers across the Yarra Valley were pleased to be able to get on the park for an uninterrupted day of play.
Teams playing two-day cricket had the challenge of timing their declaration to perfection in order to get a result, while one-day cricketers could look forward to a full day's play.
In DJ Strachan Shield, Gruyere's big chance at securing their first win received a massive boost when Yarra Junction declared 28 overs into the day at 9/140.
Matthew Tilney collected a five wicket haul while Andrew Cowan continued his innings from last week and reached a half century. This left Gruyere with more than 40 overs needing just 141 for victory.
Yarra Junction weren't interesting in giving Gruyere a chance of chasing their total as Nick Lawlor got straight into his best work with two wickets in his second over was the start of his eight over spell that would net 5/17, while at the other end Caleb Hrabe would provide support with two wickets.
First change Nick Bark came into the attack and had the simple job of cleaning up the tail, taking 2/2 as Gruyere were demolished to be all out for just 36.
Continuing on from last week, Wandin batted around their main man Tim Thorne as he racked up another half century. Four wicket hauls to both Jordan Poynton and Glen Poynton kept the score in check as Wandin declared at 9/220, leaving Healesville with over 40 overs to chase the score.
After a watchful start from the Bloods openers, both were sent back to the sheds, however the middle order pair of Jonathan Heywood and Daniel Rogers both hit 50s to really get the chase moving as they put on 85 together.
With the end of the day closing in Ash Hamer and Max Minney turned on the fireworks with late cameos however it would be too little too late, with 20 runs coming off the final over of the day Healesville would find themselves 22 runs short of their target. With the points shared between the two sides this may be the kick Healesville need to push themselves to their best in the pointy end of the season, while Wandin will be relieved to have escaped the bloods late charge as had there been a couple more overs in the day Healesville would surely have toppled the ladder leaders.
In Raft Gold, Healesville continued their momentum from the previous week as they finished Wandin for just 88 with the wickets shared between the bowlers, Sol North taking four.
Defending such a low score you need early wickets and Wandin simply couldn't get a breakthrough as Healesville put on 105 for the first two wickets with Ben Mackey the star with a well made 62.
From there it was just glorified batting practice for Healesville as their middle order all got some time in the middle, the score finishing at 6/169 as the Bloods recorded a convincing win.
Warburton took home the points against Marysville in their one day clash having restricted them to just 7/113 from 40 overs. Rhys Hodgins was again Marysville's top scorer along with Travis Gleeson and Levi Ronalds who all hit scores in the 20s while Warburton's David Lever was the main man with the ball taking 4/44.
In reply, young Josh Sharp continued an excellent season with an unbeaten 46 to form the backbone of the chase as Warburton reached the score just two wickets down.