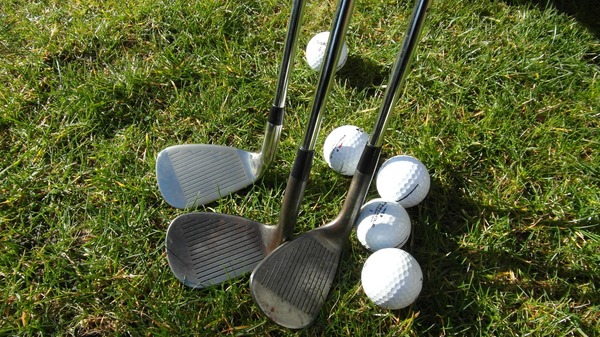 By Karl Hradsky
Golf returned to the Healesville Social Golf Club on 17 May albeit with a few variations due to Covid-19.
No sand buckets, no rakes, no touching the flag etc. but everyone seemed to cope.
Greg Urquhart (12) started with the win, scoring 38 points stableford, with Tom Bergin (27) second getting 35 points on countback to Laurie Tormey (11), third, also with 35 points.
Nearest the pins went to Chris Handasyde, Tom Handasyde and two to Greg Urquhart.
This weekend, the club played Four Ball Best Ball with Greg Urquhart (11) and Tom Bergin (27) teaming together to get 44 points and first place.
Chris Handasyde (4) and Craig Stewart (12) were a very close second with 43 points and Laurie Tormey (11) with Tom Handasyde (27) managed third scoring 40 points.
Junior member, Tom Handasyde, got his first birdie with a ten metre putt on the sixteenth (Par 3) after putting the ball on the green with his tee shot.
He also managed 11 points over 4 holes (Stableford) to win the Secret Holes competition.
Nearest the pins were hit by Laurie Tormey, Craig Stewart, Wayne Fenner and Chris Handasyde.