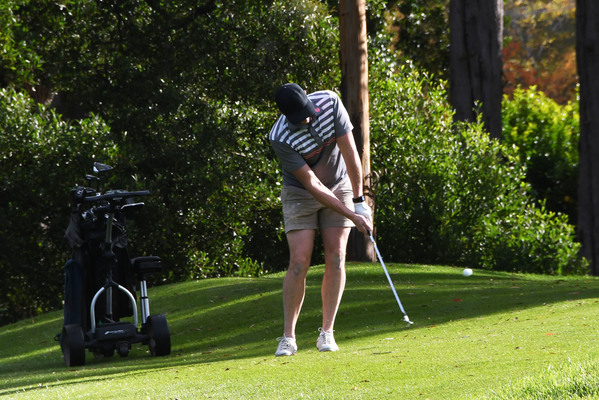 By Ron Hottes
Weather was better than expected, but overnight rain made conditions very heavy at Warburton Golf Club on 20 May for stableford.
Max Carvill carved out a very impressive round of 37 points. This won him the voucher for the daily winner, as his was the best score by two points.
Steuart Hawke collected the runner-up prize with 35 points. Because of no nearest the pins given out, the Match Committee has created two new awards.
The best front nine, on a countback, went to Roger Mataele with 18 points. Also on a countback, Dave Wappett won the best back nine – he too had 18 points.
Roger and Dave did not feature at the end among the prize-winners, which highlights one of golf's greatest challenges – it's very hard to string together two really good nines in a row.
This is commonly called 'the 9 plus 9 rule'.
Balls extended to 33.
With plenty of rain during the week, the course was still very heavy underfoot at the club's 23 May stableford.
This didn't stop David Murch from having a great round, amassing 37 points, to win the A-Grade prize.
The B-Grade voucher was taken out by Ryan Smith, with 39 very impressive points.
Due to a healthy-sized field, there was a runner-up prize to be won. That went to Troy Murphy, with 37 points also. The new Best-nine prizes were won by David Wappett, with 21 on the front, and by Howard McDonald, 24 on the back.
That last score is a classic example of 'The 9 plus 9' rule!