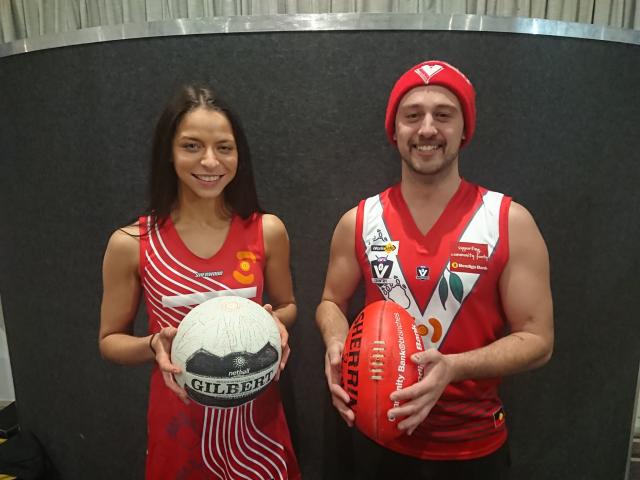 By Callum Ludwig
A Healesville netballer and best and fairest winner is set to reach a significant milestone with her 150th game against Olinda-Ferny Creek over the weekend.
Chenile Chandler is the captain and an assistant coach of Healesville's top side and will get to celebrate the occasion on Healesville's home courts.
Ms Chandler said she is really excited about the game.
"Healesville has been the place I call home ever since I was 14, following in my mum's footsteps who has reached a few milestones herself," she said.
"I just love playing netball and it should be a game against Olinda at our home ground with hopefully good weather."
Healesville's top netball team competes in Premier Division B Grade and hasn't quite managed to secure a win so far this season.
Ms Chandler said it has been so good getting back into netball after two interrupted seasons.
"It's good just being social, again with netball and playing competitive sport, it's been tough really bringing people together again and hopefully we will see that rise again in the future,"
"I have so many memories with the girls, that's why I play and decided not to leave, they are really good friends. I've grown up at this place, it's like a second home and playing with my mum throughout my career has been really cool."
The Healesville team was moved up from Division One A Grade into Premier Division B Grade after Round 5 of the season, with Ms Chandler featuring in Healesville's best players for all of their five opening games. She has featured in the best a further three times in their five games since.
Ms Chandler said Healesville is definitely looking at a rebuild and focusing on community.
"We all are Healesville girls and are developing our skills, so we will see where we go in that forward plan because we're quite a young side," she said.
"I want to say thanks to my family because without them, I wouldn't be playing at Healesville and carrying on the Chandler name."