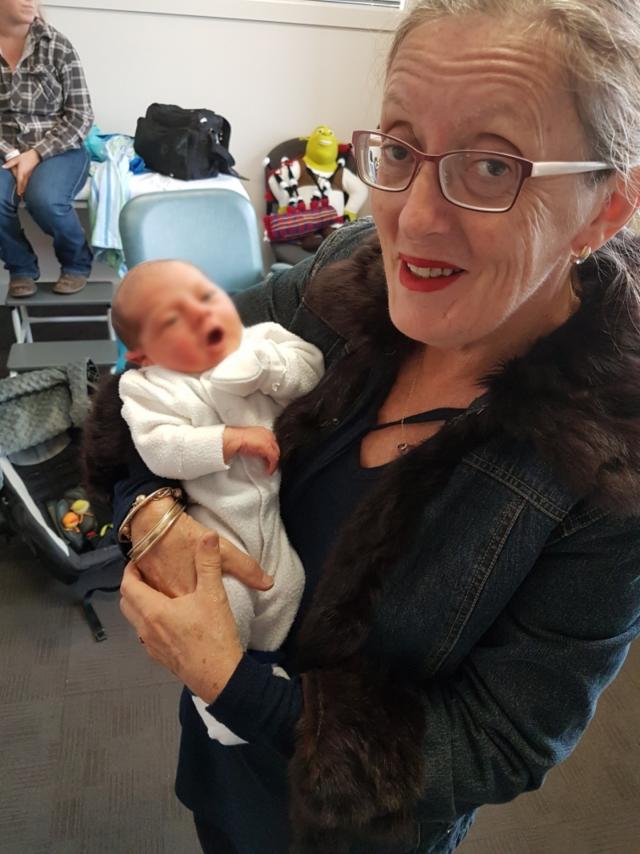 By Renee Wood
A Dixons Creek local Jacinta MacCormack has been acknowledged for her dedication to providing vital care to a remote Victorian community at the Victorian Rural Health Awards.
The registered nurse has received an award for Outstanding Contribution to a Rural Outreach Provision.
The accolade is certainly well received as Ms MacCormack has been working at Swifts Creek Bush Nursing Centre for six years, a clinic five hours drive from her home.
Ms MacCormack said it's something she highly enjoys and was humbled to receive the acknowledgment.
"It's been hard with Covid and just the way the world has changed and to have something positive like that, it was good," Ms MacCormack said.
Nurse Manager Sue Carroll nominated Ms MacCormack for the award and said it's a deserved accolade.
"She's a very capable person with a brilliant sense of humour, great communication skills with the patients, as well as any other health professionals," Ms Carroll said.
"She's just such an asset to our bush Nursing Centre and our community."
The 61 year old's background is in oncology and midwifery but the role at Swifts Creek far extends this to include clinic care, home visits, palliative care, wellbeing support for local residents, plus much more.
Being a first responder is also a pivotal part of the role, with ambulance training conducted yearly.
"At Swifts Creek, we're open 24 hours a day, seven days a week, so if you cut your finger off, or if you're having a baby, or whatever, you come to us," Ms MacCormack said.
"We do vaccinations, we're first responders, so we go to car accidents, and we beat ambulances there."
It's an all-round service that others have passed up, but Ms MacCormack highly enjoys it and has always put forward the confidence to serve the farming community, which has a population of 430 people.
"Whatever walks in the door you've got to deal with, and a lot of nurses say there's no way I need a team around me. Where as Jacinta says yes, I will do that, she's got that confidence," Ms Carroll said.
"I do get frequent comments about how amazing Jacinta is and how they [patients] really appreciate her coming along."
The bush nursing clinic is a not-for-profit, providing vital care to locals which allows many to receive health support in their home town, who would otherwise have to travel.
Ms MacCormack told Star Mail of patients who have been able to receive cancer treatment and palliative care while staying in the local area and not needing to travel.
"A gentleman actually died at home and I felt so honoured to be part of that," Ms Maccormak said.
Putting on a weekly lunch for the elderly and isolated residents is another way Ms MacCormack and the clinic gives back.
"I love the whole thing…I just think how lucky am I that I can do all these things," she said.
After first doing her training in Shepparton, Ms MacCormack has been part of the health workforce for 42 years and working in remote areas is a passion of hers, often travelling to work throughout Australia.
Groote Eylandt, Elcho Island, Arnhem Land and other remote areas in Western Australia and Northern Territory have also been places Ms MacCormack has spent time in.
"I'll be in a little four seater plane, and I think I am the luckiest woman in the world to be able to do things like that," she said.
Although the Covid lockdowns have seen a grounding of many plans, Ms MacCormack has still managed to offer her contribution to Victorian clinics such as Swifts Creek.
Her husband Steve has been very supportive in her passion for assisting remote areas, something Ms MacCormack said she couldn't do without.
"I couldn't have done this without my husband supporting me because the fact that he lets me go and do what I do, I'm so lucky that he does…I do appreciate that," she said.