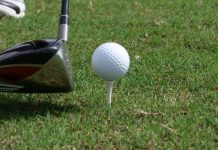 For golfers playing the RACV's Par 4 5th, there's two giant gums you need to be aware of. They are the fairway guardians, one...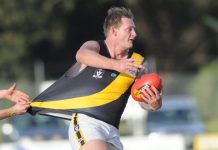 Olinda Ferny Creek continue to surprise and excite in the AFL Outer East's top-flight. The Bloods enjoyed a ruthless victory on Saturday, brushing aside Wandin...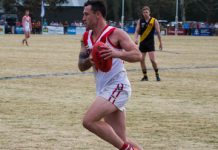 Olinda footballer Mitch Bonuda notched up his 300th senior game in unique circumstances on Sunday 20 June. Bonuda said the 300th game came as a...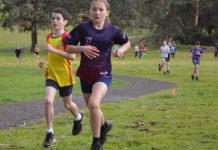 Yarra Ranges Athletics returned to their favorite course at Lillydale Lake on the weekend. Some fantastic clearing work by council staff meant the normal...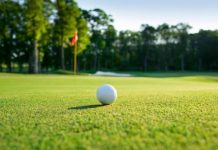 The Par 3 Fourth 'The Gully'. In readiness for last Thursday's RACV's competition day, weather apps were predicting rain, then more rain and by first...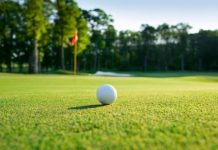 Former North Ringwood fast bowler Malcolm Moore recently won the RACV Healesville "Friday Shoot Out", an elimination event. Who better to play the Par 4,...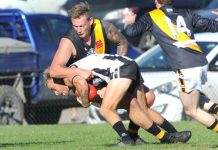 AFL Outer East had provided all participants and stakeholders the following update on training and a return to competition. Following the announcement by the Victorian...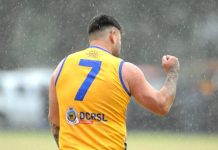 Across the two divisions – both Premier and Division 1 – the contenders have emerged. In Premier Division, it was the three clubs that were...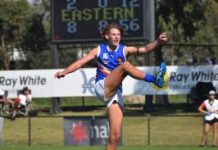 Eastern Ranges player Aiden Begg has been selected by Collingwood at the AFL Mid-Season Draft on Wednesday 2 June. Begg was picked up at pick...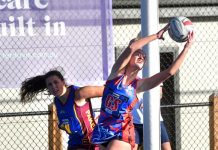 In the premier netball division, Cranbourne recorded a big win over Upwey Tecoma, improving its lead in every quarter after the first change. Alanah Hardy...
Premierships aren't won in May. But Monbulk has certainly emerged as one almighty contender for when the premiership is there to be won. Both the Hawks...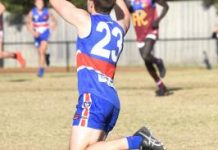 Pakenham took out a close win over Wandin in the AFL Outer East Premier Division Seniors on the weekend. Despite a strong effort to remain...