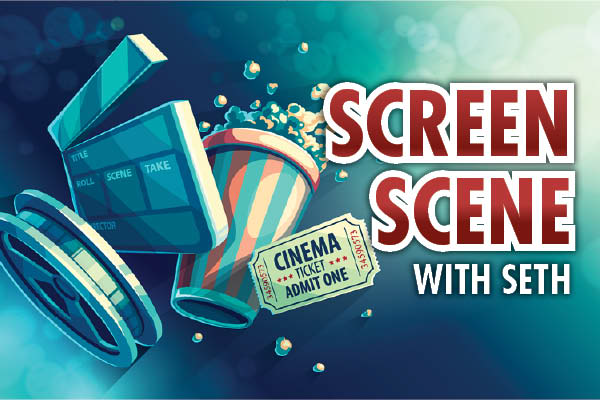 THE TEN BEST FILMS OF 2020
One interesting side-effect of the Covid lockdown was the mainstream elevation of the B-movie.
Low-to-medium-budget genre movies can afford to be more creative and ambitious than the big-budget Hollywood machine, and with a shut-in public relying heavily on streaming services for entertainment, these genre movies received more attention than usual.
2020 was a year of sickness and isolation, but also of character-rich horror, esoteric comedy, stunning action and a strange abundance of low-budget superhero dramas.
Since we need as much positivity as possible these days, I'd like to spotlight a few honourable mentions: the eerie, superbly-paced horror films Underwater, Blood Vessel, Cadaver and His House, the irrepressibly uplifting comedies Eurovision Song Contest: The Story of Fire Saga and Bill and Ted Face The Music, the bleakly compelling historical drama The Devil All The Time, the funny, brutal satire The Hunt, the raw, finely-crafted action movie Extraction, and the fragmented but incredibly fun Birds of Prey.
Here are my picks for the ten best films of 2020.
10. Horse Girl. A confronting but sensitive portrayal of mental illness and obsession, with a faint Lynchian feel and a heartbreaking lead performance from Alison Brie.
9. Proxima. An elegant, well-paced character drama about perseverance and compromise, with a poignant, commanding performance from Eva Green.
8. #Alive. Full of visceral zombie horror and sweet moments of bonding during a crisis, this may be the year's best example of impactful drama within a small, confined setting.
7. Time to Hunt. A nail-biting crime thriller in the style of classic John Woo, with engaging characters, supremely stressful action sequences and an emphasis on fear more often found in horror films.
6. The Decline. The year's most tightly-plotted thriller, with not a second wasted in its desperate survivalist narrative.
5. Sputnik. A grisly masterpiece of character-driven sci-fi horror.
4. The Invisible Man. A taut techno-horror about gaslighting and abusive relationships, with an excruciating escalation of dread and powerlessness and an Oscar-worthy performance from Elisabeth Moss.
3. The Platform. A macabre, darkly funny satire about class divides and the inescapable structures of people in power, with tension hard-wired into the world-building.
2. Vivarium. This stunning debut from Irish director Lorcan Finnegan keeps you in a constant state of unease and fascination, challenging your assumptions about its eerie world and the bizarre plight of its characters.
1. Possessor. A gut-wrenching, brilliantly-written horror film about deadly performance and minds warring and blending together.
We have persevered through one of the worst years in living memory, and I wish you all a safer, livelier, happier 2021 with a revitalised cinema industry.
Seth Lukas Hynes