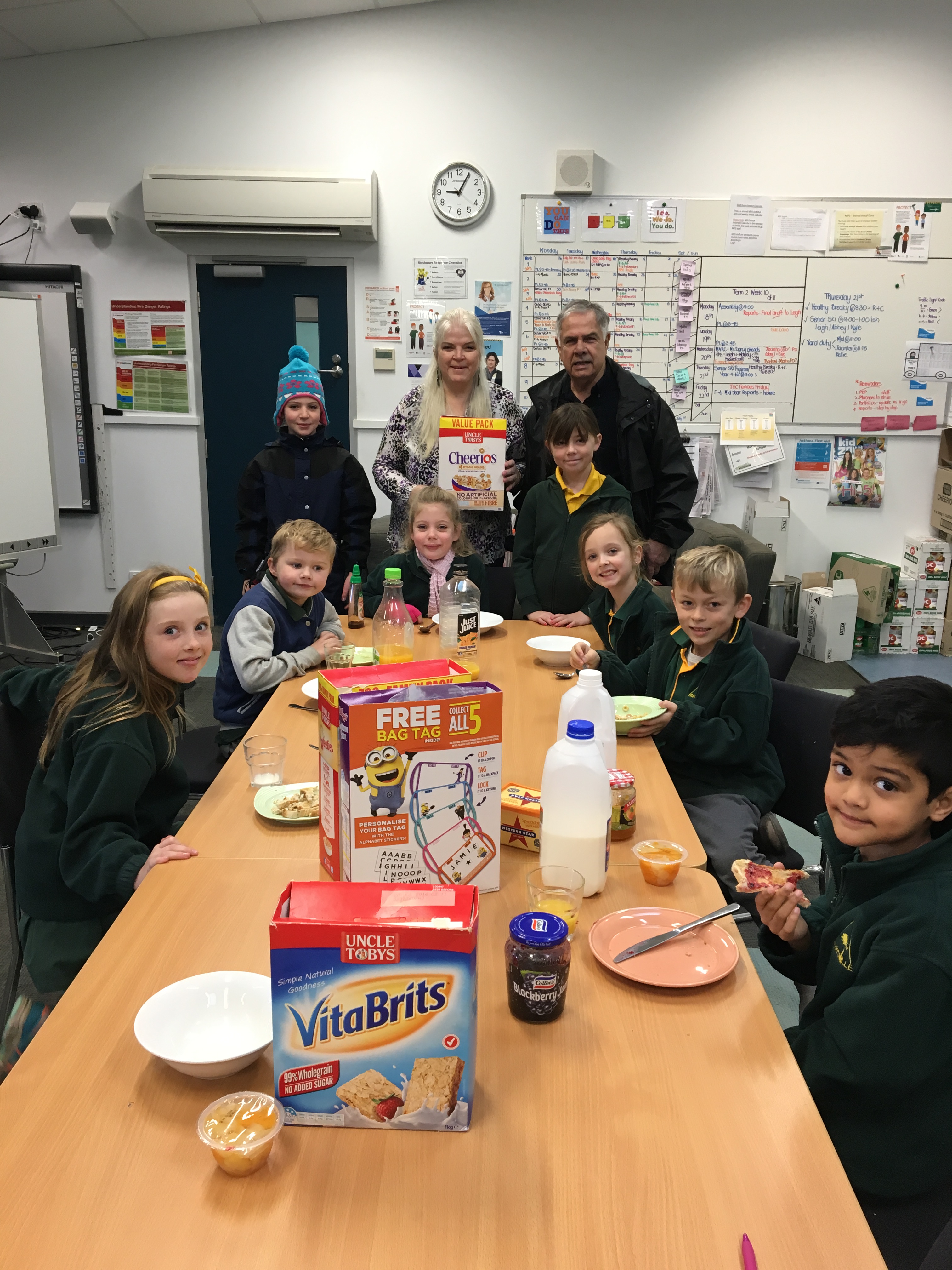 Marysville Primary School students are in for a breakfast treat when they return to school after the holidays.
Vegemite and honey is being added to the Breakfast Club menu to make the most important meal of the day even more yummy!
Marysville students are among students from 500 schools who last term marked a healthy milestone with 5 million breakfasts served since the School Breakfast Club program commenced in 2016.
The Victorian Government funded program is delivered in partnership with Foodbank Victoria.
"We have about 20 to 30 students attend Breakfast Club every Thursday morning," said Principal Leigh Woods.
Mr Woods said their community volunteers Ruth and Conrad Haliburton have been with the program for 5 years and enjoy spending time with the students and staying connected within the school community.
"At the end of every term Ruth makes home-made pancakes for our students and staff which is very much appreciated," Mr Woods said.
Each term, Foodbank delivers the healthy breakfast menu of Victorian-manufactured oats, Vita Brits, wholegrain Cheerios, muesli, UHT milk, baked beans, fresh apples, canned fruit, and fruit cups … and now, Vegemite and honey!
Minister for Education James Merlino said School Breakfast Clubs which serve up 50,000 breakfasts every week were a simple way to support learning.
"We know breakfast is the most important meal of the day, especially in setting up students to concentrate, learn and be at their best while at school," he said.
"One in seven children arrive at school with an empty stomach and our School Breakfast Clubs mean these students no longer go hungry and can now get the most out of their education."
Foodbank Victoria CEO Dave McNamara said the clubs were also providing a great informal learning environment for students.
"Students are developing leadership skills. They're developing confidence and expanding their social skills by interacting with volunteers – who are positive role models – as well as older and younger students. They're learning valuable life skills," he said.