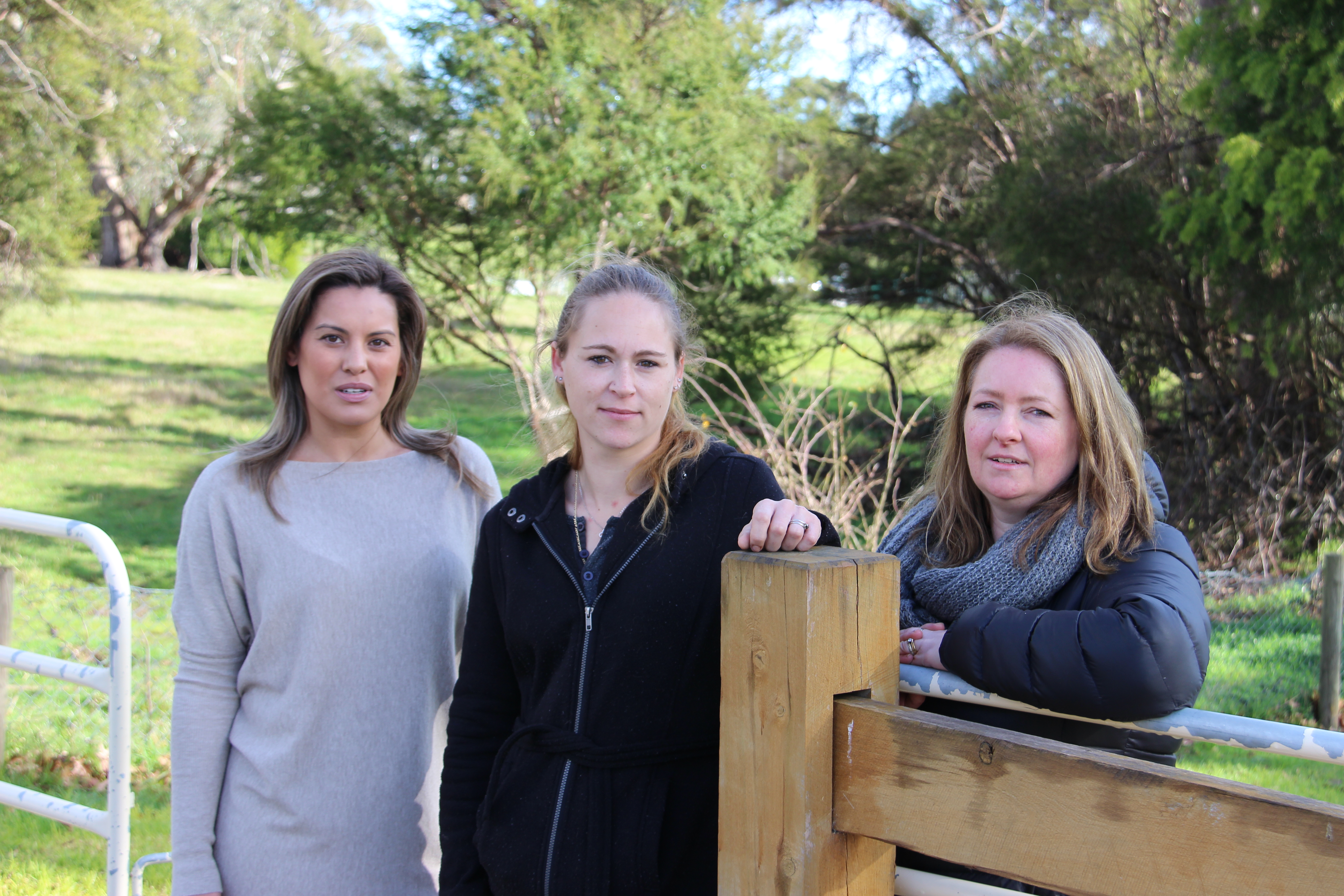 By Kath Gannaway
A lack of infrastructure, traffic management and loss of amenity are among a number of concerns raised as a 44 unit two-story town-house development proposed for Woori Yallock gets set to go before Yarra Ranges Council.
The $6 million proposal is for land on the corner of Healesville Kooweerup Road and Symes Road, with the local primary school and a childcare centre on two boundaries and a pre-school opposite on Symes Road.
The potential for a future application for a hotel on part of the land zones Commercial 1 is flagged in documents supporting the current townhouse application.
The Mail spoke to Woori Yallock Primary School principal Oliver Thockloth and other residents who have concerns about the development and who made submissions objecting to aspects of the proposal.
Mr Thockloth said the council had informally flagged a development of the land about 18 months ago, but that the first the school knew of the current proposal was when the sign went up around three weeks ago.
He said while the school is not opposed to development of the site, they do have concerns with the proposal in its current form.
"Our biggest concern is that we will lose three, and probably more, of our car spaces on Healesville Kooweerup Road.
"When the car park was built about two years ago we were at 200 students, next year we will be around 300 and car parking is a major hassle every day."
He said that in terms of the road proposed to enter the 'estate' from the service road, shown in the plans as entering between designated car parking spaces, would present a problem in itself.
"Every morning and afternoon no-one will be able to turn in there," he said, because of the congestion already experienced, with traffic often backed up to Symes Road.
Two-storey town houses overlooking the play areas of the school is a concern that a number of parents have raised, with single-storey suggested as a better option.
Another issue with 44 double-storey townhouses which seem designed for families, rather than retirees, and no dedicated open space within the development site, was the potential for the school grounds to be used as open space for residents.
School Council president, school parent and local business owner Kylie Davey reiterated Mr Thockloth's views, adding that infrastructure was needed to keep pace with development in the town.
"The school buses taking kids from here to schools down the line are already chockers," she said.
Sharon Falconer, also a mum and local business owner, raised traffic, parking, over-development and lack of infrastructure to support a potential large influx of families as issues that need to be addressed.
"The type of dwellings planned are family houses so potentially you will have four cars in each, not just the two for each dwelling. At some stage there is the potential that will be double.
"Just nine visitor spaces is also not feasible," she said.
Both women say they accept that the site will be developed and can see there could be benefits for the township, but say in its current form it is not acceptable.
Jasmine Maloney lives just off Symes Road, and says she believes the development will change the rural environment of Woori Yallock.
"We moved here from Yarra Junction to get away from all the unit development there, and we now have this on our doorstep," she said.
"It's just a big 'no' from me. I don't like it."
The potential for another application in the future to build a hotel was met with concern all round, with concerns about the proximity to children's services on three boundaries, and a total lack of detail about how a hotel development would look.
There was particular concern about the potential for pokies, should that be part of any application.
Yarra Ranges Council said 14 objections had been received and that a consultation meeting would be organised shortly. No date has been set for the matter to be heard at council at this stage.
Plans, traffic assessment and other planning documents are available on the Yarra Ranges Council website planning application YR-2018/25 .
Submissions can be made at https://eplanning.yarraranges.vic.gov.au/Pages/XC.Track/Submission.aspx?id=809680