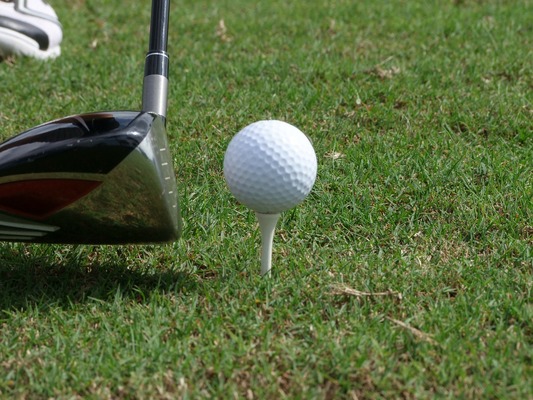 By Ron Hottes
Old evergreen Ossie McClay racked up 40 impressive points to take home the voucher in Warburton Golf Club's Wed 14 November stableford competition.
President Hall snared the runner-up prize with 38 points.
Balls extended to 37 only.
Nearest the pin winners were 'Old-Man-River' Hubbard on the ninth and Secretary Barratt on the 15th.
In the week's twilight competition, Darren Wyatt won the night with 23 exceptional points.
He also scored an eagle on the 10th to add to his prize tally.
Steve Noonan was runner-up with 22 points.
Players who scored 18 or better can collect a ball.
Nearest the pins went to Andy Sweet on the 12th and to rising star Seth Spencely on the 15th.
On Saturday 17 November was the stroke and third round of the C/Championships.
This was also the second round for the ladies and super-star Ms Nursey made a significant move in the nett event, winning the day with a superb nett 65.
Off a handicap of 11, Meredith had a matching gross score to Kim Kennedy, but KK is off a handicap of – one!
Meredith won A-Grade also.
As if that wasn't enough, she squeezed an eagle in as well for a day to remember.
B-Grade went to another junior graduate, Liam Kay, with a nett 72.
Paul Kennedy was the runner-up on the day with a solid nett 69.
Balls extended to 74.
Nearest the pins went to Danny Fox on the third, Shane Campbell on the fifth, Hatty on the ninth and to Junior Cross on the 12th and 15th.
The Open is still being led by Paul Mason, followed by Jon Cross, then Willo.
B-Grade sees Danny Fox in the lead, closely pursued by Happy Gilmore and Clint Toohey.
In C-Grade, there's a tight struggle with Ossie McClay and Paul Long chasing second-round leader Tex Van Der Kooi.
Liam Kay is the leading junior, but Seth Spencely has the nett event all but wrapped-up.
Kim Kennedy is leading the Ladies' Open, but Meredith Nursey's excellent round of nett 65 sees her ahead in the nett event.