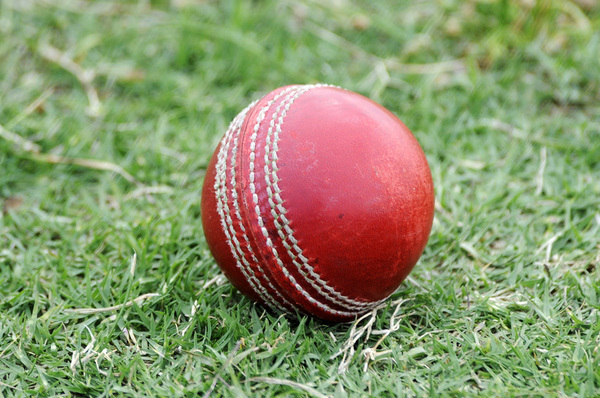 By Chris Anderson
Two-day cricket finally arrived for the premier grades across the Yarra Valley, and the players didn't disappoint.
Day one saw most games feature some dour batting against some disciplined bowling, something the game is always searching for.
In DJ Strachan Shield, Warburton-Millgrove and Seville battled out an even day's play where both teams would be reasonably happy with the current standing of the game.
Warburton-Millgrove batted first and managed to navigate their way through their full allotted overs against some excellent bowling from the Blues.
Liam Barnard and Finn Saurine gave the home team a solid foundation to build upon with a well-compiled second-wicket century partnership.
Barnard enjoyed his return to the game, top scoring for the Burras with a well-compiled 64, while Saurine showed great maturity in one of his best first-eleven innings with a half-century of his own.
Neither player could kick on to the magical three figures, and with that the innings lost a bit of its momentum against some excellent bowling from the visitors.
Mark Sandfort led the attack with fantastic figures of 6/77.
By no means did the Burras fold, but regular wickets stifled their ability to kick on to a greater score.
When stumps were drawn, Warburton-Millgrove had compiled a very useful 9/214.
The score will be tough for the Blues as their strength lies in their batting, while Warburton-Millgrove will test their patience with some disciplined bowling.
Seville will rely on their top order if they are to chase the total down with captain Aitkins holding the key.
The Burras will stretch them, with their slow bowlers testing their patience with their experience and execution.
If Seville can get themselves into the contest, then this promises to be close finish.
Yarra Junction and Wandin played a similar day's play, as Yarra Junction batted out their overs to post a challenging chase for the Bulldogs, finishing on 9/235.
Both teams held their nerve for the majority of the day, but would have some disappointment they couldn't capitalise on opportunities along the way.
Yarra Junction has their opportunities to post a score approaching 300, but regularly gave their wickets away when set.
This was highlighted by no less than five batsmen finishing in the thirties.
Had a couple of these batsmen kicked in, the story could've been a whole lot different for both sides.
To Wandin's credit, they fought all the way and stayed in the contest with regular wickets, but couldn't quite break the innings their way with a quick follow-up wicket allowing Yarra Junction to post useful partnerships along the way.
Young star Ethan Alderman led his team with the ball, posting excellent figures of 5/57.
On paper alone, Yarra Junction are in front of this contest with runs on the board and a well-oiled bowling outfit.
However, there is a saying in cricket that if one team can post the score, then the conditions are there for their opposition to chase it down.
Like Seville, if Wandin can get into the chase early and build confidence, they have the ability to chase the target.
In the final game in the top grade, Mount Evelyn holds the reins despite Healesville making them work hard for their rewards.
Healesville won the toss and elected to bat first, and got themselves into the contest with a dogged opening partnership from Brenton Damrow and Max Minney.
With the opening partnership broken, a glut of wickets fell in the lead-up to tea.
Kane Jones and Gareth Fraser showed their talents through the middle order, picking a whole through the top order, nullifying the foundations set.
From there the innings battled to find some momentum.
To Healesville's credit, they didn't throw their wickets away and were quite determined in their approach.
Dale Senior (45) continued his good form with the bat, and with some solid support from the lower order they pushed the score out to 121.
With an early close to the innings, Mount Evelyn took the opportunity to take some ground before stumps on day one, and they executed a telling blow.
Led by Jesse Fraser's brisk 33, the home team finished on 1/53.
In RA Finger Trophy action, Mount Evelyn trumped their first-eleven counterparts as they secured first innings points in day one against Healesville.
Pat Heaphy (5/30) and Robbie Wilson (3/14) skittles the home side for 72, which was promptly passed before stumps, with the Mounters finishing at 1/81 and in an excellent position to chase outright points.
Match of the round has to be the contest between Gruyere and Woori Yallock in a battle for top billing in Finger Trophy.
Gruyere batted first and struggled to 139 against some excellent bowling, particularly from coach Adam Dunn who finished with 6/32.
Matt Tilney (43) continued his good form, but with Woori Yallock already on 1/44, you can only see this contest going the Tigers way.
Seville posted 9/143 against Yarra Junction, but that might not be enough as the Eagles have already knocked off 39 of the runs with the loss of only one wicket.
Caleb Frankovic (43) and Andy Dipietro (39) led from the front for Seville, but they lacked any support.
Harry Tindley-Roe (4/44) and Riley Foley (3/31) were the chief destroyers for the Eagles
DJ STRACHAN SHIELD
Mount Evelyn 1/53 (J Fraser 33*, A Hamer 1/7) vs Healesville 10/121 (D Senior 45, M Minney 22, B Damrow 21, K Jones 3/13, G Fraser 3/20)
Warburton-Millgrove 9/214 (L. Barnard 64, F. Saurine 52, M. Sandfort 6/77) vs Seville
Yarra Junction 9/235 (A. Cowan 37, T. Ottrey 35*, K. Bomford 35, J. Nightingale 33, N. Bark 32, E. Alderman 5/57) vs Wandin
RA FINGER TROPHY
Seville 9/143 (C. Frankovic 42, A. Dipietro 39, H. Tindley-Roe 4/44, R. Foley 3/31) vs Yarra Junction 1/39
Healesville 10/72 (J. Tacey 20, P. Heaphy 5/30, R. Wilson 3/14) vs Mount Evelyn 1/81 (D. Westaway 34*, L. Patterson 21*, M. Jackson 1/29)
Gruyere District 10/139 (M. Tilney 43, J. Carroll 19, A. Dunn 6/32, L. Winter-Annette 2/48) vs Woori Yallock 1/44 (M. Dwyer 18*, C. Ferguson 11*, R. Prouse 1/23)
C-GRADE
Wandin 4/209 (B. Galante 119*, D. Trembath 48, R. Garside 1/11, A. Whitworth 1/14) d Woori Yallock 93 (A. Whitworth 60*)
Seville 6/208 (J. McInnes 49, H. Byrne 45, L. Corbett 39, A. Thompson 2/24, B. Cole 2/43, L. Hoorn 2/44) d Hoddles Creek 10/86 (S. Robertson 27, J. Mullins 4/26, G. Foster 3/18 J. Foster 2/19)
Warburton-Millgrove 5/172 (T. Wunhym 68, M. Walker 38, A. Sequeira 3/19) d Launching Place 4/170 (S. Parker 51*, M. McConnell 45)
Yarra Glen 5/196 d Marysville 10/166
D-GRADE
Powelltown 6/230 (K. Dunne 55ret, T. Robinson 42*, M. Bluett 2/20, S. Lowe 1/16) d Gruyere District 10/189 (S. Lowe 69, R. Gibson 66*, G. McRorie 5/29, D. Andrel 2/25)
Mount Evelyn 1/85 (T.J. Hancock 36*, D. Henderson 32, J. Rhodes 1/11) d Coldstream 10/84 (C. Dikschei 41, M. Arthur 5/4, A. Whiting 2/6)
Wandin 3/156 (W. Clancy 46*, G. Dozen 33, B. McKenzie 32*, R. Dash 2/18) d Healesville 3/158 (C. Handasyde 69*, B. Louw 32*, B. McKenzie 2/19)
Yarra Junction 4/196 (P. Osborne 117*, S. Jordan 33) d Launching Place 6/189 (D. Van Eljk 62, R. Milkins 42, A. Cope 27, D. Falconer 26, L. Vandervlugt 3/31)
E-GRADE
Seville 9/205 (B. Pereira 52*, A. Kent 38, J. Arnold 33 B. Olcorn 4/25, D. Haggar 2/13, S. Middleton 2/24) d Warburton-Millgrove 5/128 (D. Cerveri 39, S. Watson 27*, B. Hook 1/0)
16 AND UNDER
Mount Evelyn 2/250 (S. Vanhoogstraten 52*, R. Williams 50*, C. Williams 50*) and 2/61 (J. Chamberlin 18*, B. Scott 1/1, J. Trimboli 1/8) d Yarra Glen 9/28 (B. Scott 10, R. Williams 4/0, C. Williams 2/1)
Yarra Junction/Gruyere 2/84 (R. Foley 27*, J. Ketelaar 42) d Coldstream 82 (A. Steele 40, Z. Kneebone 2/9, J. Ketelaar 2/2)
Seville 3/192 (L. Kay 40*, C. Collee 25, A. Smith 22) d Warburton-Millgrove 6/125 (D. Ivanic 50* L. Cavanagh 2/12)
UNDER-14
Hoddles Creek vs Healesville 10/81 (J. Johnson 14, M. Wallace 14, O. Lyons 2/2, L. Payne 2/5)
Warburton-Millgrove 7/157 (H. Heatherton 26*, D. Walker 30*, C. Atkins 2/22) d Seville 73 (H. Smith 24, R. Poulton 4/10, R. Hamer 3/5)
Launching Place/Yarra Junction 243 d Coldstream/Mount Evelyn 123 (D. Potter 16*, N. Powell 31*, Bomford 2/23)
UNDER-12
Healesville White 6/135 (B. Ralis 19, M. Holland 18, Z. Prentice 18*, L. Shambrook 2/9) d Yarra Glen Black 3/114 (B. Davey 23*, H. Grenfell 20*, E. Prentice 1/16, B. Rallis 1/19)
Marysville 8/87 (S. Thompson 23, A. English 2/13, L. Frazzetto 1/7) d Healesville Red 4/125 (D. English 28*, T. Handasyde 13, J. Dossor 13*, K. Bennett 2/6, J. Kaempkes 2/7)
Warburton-Millgrove 3/165 (B. Caneva 26*, Z. Wunhyn 20, C. Paterson 1/3, D. Tilney 1/14, S. Bannerman) d Yarra Junction/Gruyere 7/35 (C. Paterson 13, B. Caneva 3/7, Z. Wunhyn 2/4)
Seville 8/57 d Yarra Glen Red 6/33
Launching Place 4/163 d Wandin 3/77