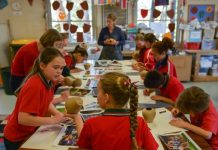 Healesville Primary School cancelled its grade 5/6 city camp on "advice from the Department of Education" in light of the terror attack in Bourke...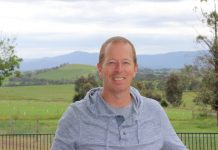 Steve Richards spent 15 years as a V8 Supercar driver and has won five Bathurst 1000s, so he knows a thing or two about...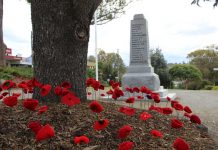 More than 6000 poppies adorned the Lilydale Cenotaph and surrounds in Main Street ahead of Remembrance Day. Casey MP Tony Smith said Sharon Chuck and...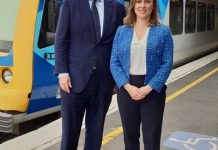 Labor Evelyn candidate Gail Ritchie is "outraged" that voters received Liberal Party election material alongside postal vote applications. But Liberal Evelyn candidate Bridget Vallence said...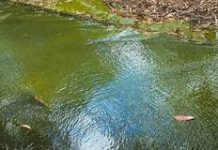 Bright green water captured running into Graceburn Creek in Healesville is nothing to worry about, says Yarra Ranges Council. Environment and engineering director Mark Varmalis...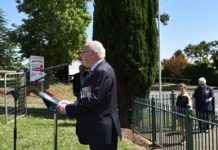 With the Centenary of the Armistice, Remembrance Day services across the Yarra Valley held extra significance this year. MP for Casey Tony Smith spoke...
The Yarra Valley Cricket competition had a new look at the top end following some forced changes. With Yarra Glen's unfortunate situation with players, Wandin...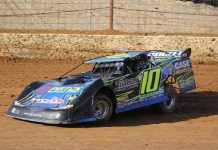 This Saturday night, Alexandra Speedway roars to the return of the Late Model Sedans. Last season they set the track and the large crowd alight...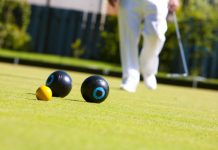 Healesville's number one side travelled to play top-of-the-ladder Upwey/Tecoma 1 on their synthetic green. At the break Upwey/Tecoma led 42/37 and in the run home...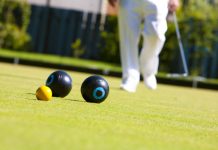 The Warburton Bowls Club's number one team hosted Burden Park 1 in beautiful conditions. Despite winning two rinks and drawing one, the Burras went down...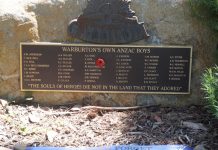 On Remembrance Day, Warburton RSL opened 'The Peace Garden,' situated at the riverside clubhouse. Garden designer and club treasurer, Coral Reynolds gained her inspiration from...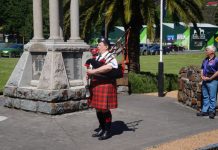 At the Yarra Junction cenotaph, the Remembrance Day theme was the contribution made by female nurses in world war one. Yarra Junction RSL Vice President,...