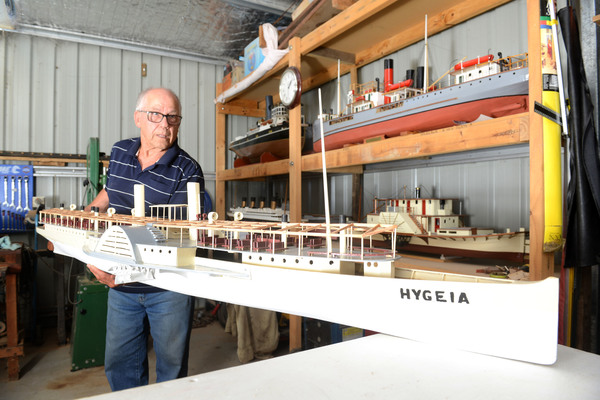 By Jed Lanyon
Retired builder Keith Hopkins continues to add to his impressive collection of models.
His collection spans from models of the Titanic to steam engines similar to that of Puffing Billy.
On Thursday 28 March, Mr Hopkins hosted several members of a Yarra Ranges community group to view his hand-made models.
Mr Hopkins, aged 83, first started crafting his models in 2000 after he retired from managing a construction firm.
Since then, he has entered his work into the Lilydale Show's woodwork and metalwork competitions.
"I have won first prize in the Lilydale show for the last three years," Mr Hopkins said.
"There's a lot of work to them. A ship takes about six months and a steam engine can take about one or two years."
Mr Hopkins welcomes people to view his models when they will be on display at the Lilydale Show when he attempts to win his fourth consecutive handcrafting award.
"I've got another one on the way at the moment it's an 1800's model steam powered boat that ran in Port Phillip Bay called Hygeia," he said.
While Mr Hopkins keeps most of his crafts in his collection, he has sold a few models in the past.
"I have sold two steam engines quite a while back. I have sold a locomotive for $20,000 and another for $10,000.