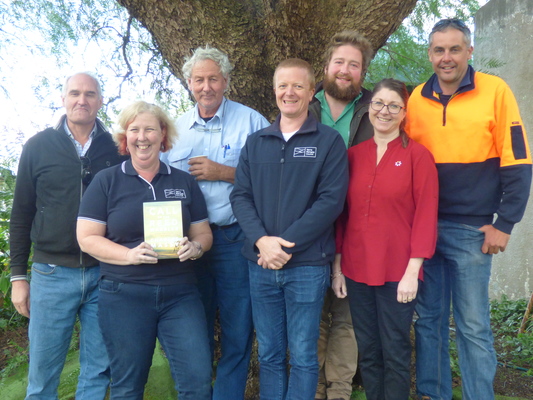 By Jed Lanyon
Regenerative agriculture farmer and author Charles Massy held a workshop for regional farmers in Wandin North on Tuesday 7 May.
Over 60 farmers from the area attended and were engaged in Mr Massy's presentation on some of the new thinking in regenerative agriculture.
"It's the new form of ecological farming, grazing, cropping and replacing industrial nutrients which is really taking off around the world," he said.
"I'm not here to say 'you've got to do this or do that', but this is what's happening around the world, there's some exciting potential to replace industrial imports to get healthy soil and more biodiversity.
"From healthier soils, we're getting a lot more nutrient diversity in our food, which leads to better human health," Mr Massy said.
Mr Massy said that these methods of farming can help tackle climate change.
"Regenerative agriculture can pull out of the atmosphere more carbon than almost any other method and address big issues like the destabilisation of our Earth's system.
"What we're up against is some of the great powers in world economy and politics, who drive the big industrial food and agriculture systems," he said.
"So this is a bit of an insurgent approach that disempowers the big chemical companies.
"It's just a healthy alternative to some of our biggest problems… There's definitely a shift to a more sustainable and regenerative way," Mr Massy said.
It took a drought and some deep reflection to turn Mr Massy from a conventional farmer to one of the leading thinkers in regenerative agriculture today.
His concern about land degradation and the human influence on climate and the environment led him to complete a PhD in Human Ecology at Australian National University in 2012.
This resulted in his book, Call of the Reed Warbler: A New Agriculture – A New Earth that explores the emergence of a regenerative agriculture in Australia.
Mr Massy said that he wrote his book after learning from his own farming mistakes that led to debt.
"I'm no expert, but I can certainly tell you about some of the mistakes that a lot of us have made and I think that farmers identify with that."
Mr Massy still manages a grazing property in New South Wales while teaching at universities and consulting widely in the fields of Merino breeding, landscape design and transformative change in agriculture.
His workshop was funded by Yarra Ranges Council, Port Phillip and Westernport Catchment Management Authority and Yarra Ranges Landcare Network and was part of a five-event tour throughout the Mornington Peninsula, Yarra Ranges and Gippsland.