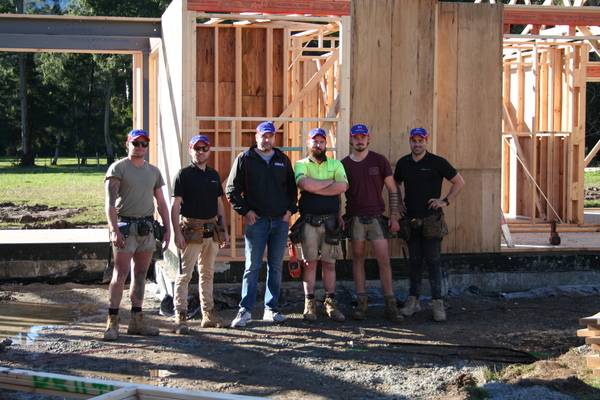 By Jed Lanyon
Construction work is well underway at the Nicholas Timms Retreat in Healesville.
The retreat is being built in honour of Nicholas Timms, who lost his battle with cancer in 2008, aged 21 months.
In 2013, Nicholas' parents Michael and Belinda Timms purchased a four acre block of land on the corner of Camerons Road and Maroondah Parade, Healesville with the vision of building a retreat to help other families going through the same situation.
Mr Timms said it's amazing to see the vision for the retreat turn into a reality.
"What we wanted to do was create a retreat for kids and their families to come and use free of charge," he said.
"To see that it's actually coming out of the ground, it means everything to us.
"There is a real need for this."
Over the last 10 years the Timms family raised $1.5 million through annual fundraisers and with the help of Challenge, a support organisation for children with cancer.
The Nicholas Timms Retreat will feature two offset dormitories and a common central shared area.
There will be a large paddock surrounding the retreat which will house some animals and a chicken pen.
"We wanted it to be more about respite, just to come up, kick back and relax and enjoy themselves, just to get away from some of the pressures of what they are going through."
The retreat will be able to house two families at a time Mr Timms believes that it would be perfect for kids who made friends through their time in hospital.
Mr Timms said that construction is expected to be completed by the end of the year and that they had been working closely with Carter Grange home builders, who are constructing the retreat at the cost price.
To donate, visit https://www.teamnick.org.au/ and for local businesses wanting to offer their support to the retreat, contact Michael Timms: michael@mcgwindows.com.au