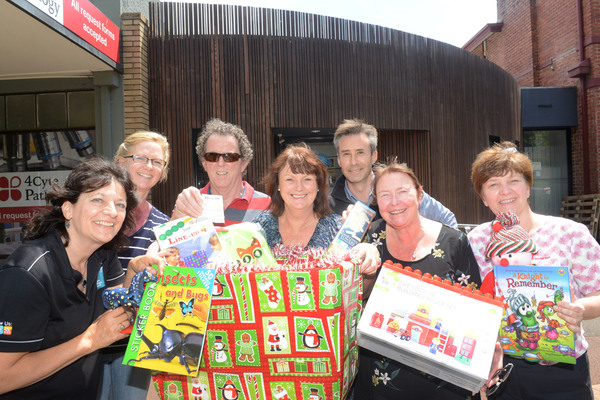 By Jed Lanyon
Healesville Interchurch Community Care's (HICCI) annual Christmas toy drive is back as the homeless support organisation asks the Yarra Valley community to donate toys for those in need over the holiday period.
Emergency relief manager Sheree Laumen said it is more important than ever that the community gets involved as HICCI recently lost a long-time sponsor, making it harder for them to reach their overall goal.
"Because we lost our usual toy shop supplier, we have to provide them all our self this year… It's a couple hundred gifts we're looking for.
"We don't give out any second-hand things at Christmas time. We like to give each child a nice new gift.
"We have a Christmas shop where children will choose the gift they want, rather than us giving a child something that they are not interested in.
"It's very important for people to bring in toys or otherwise there will be children who will go without a gift this Christmas.
"People can either give a donation of money, gift vouchers or a new toy."
Donations can be made at the HICCI office, Healesville Bendigo Bank and the Community Link from Monday to Friday.
"I'd just like the community to think about families that are doing it hard, who try all throughout the year to keep things together," Ms Laumen said.
"We just want to bless people at Christmas time. Life is hard for some people and they just need a little extra help around Christmas.
Tourism Network Yarra Valley recently held a fundraiser in conjunction with YarraWood Winery, where the proceeds from the event were handed to HICCI.
The amount totalled $1622, which will help support this year's toy drive.
TNYV's Caroline Brown said, "I volunteer for HICCI, so I knew that they were in dire need for funds for their toy drive.
"There are lots of people who are in need of help at this time of year."
HICCI executive officer Alison Gommers said, "It's a huge help for us, especially when we're starting from scratch this year. It's very important we have those gifts to handout to those families.
"It will be a real community effort."
HICCI's donations are required before the second week of December as the toy shop donations are handed out at that time.
Suggestions for items include gift vouchers, Lego, sports equipment (skate boards, basketballs, etc.), items for the beach (towels, boogie boards), board games, make up kits, headphones and items for younger children.
Each Christmas HICCI provides hampers to over 200 families and a toy to about 175 children under the age of 15.
Donations to HICCI are tax deductable.
HICCI is also in need of volunteers drivers as well as receptionists. For those interested, contact HICCI on 5911 6000 for further information.