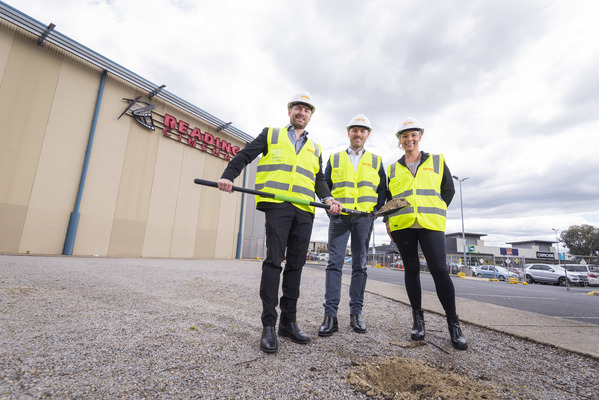 By Jed Lanyon
Sports fans will soon be able to watch their favourite teams locally as Sporting Globe is set to open their newest franchise in Chirnside Park.
The $6 million investment will lead to Sporting Globe's 16th and largest location yet. The bar and grill will accommodate 200 diners across two floors, with a total capacity of 700 people.
The store will boast 10 private booths, allowing patrons to select their own sports channels, a premium beer garden with a retractable roof and a 200-person flexible function space for servicing the community.
Sporting Globe's CEO James Sinclair told the Mail that he is keen to see locals enjoy their favourite sports at the new location.
Mr Sinclair grew up in Coldstream and said that it will be great to see a Sporting Globe near the place where he once called home.
"It's a really rewarding and exciting feeling. This area, having grown up here and knowing it so well, is crying out for a good food and beverage offering.
"To be able to be a part of that and bring a brand that I started nearly 10 years ago back to our home stomping ground is a tremendous and exciting feeling."
Mr Sinclair welcomes local sporting clubs to get in contact with Sporting Globe to form what he hopes will be great long-lasting relationships.
Upon completion in mid-next year, Sporting Globe will provide 70 new jobs and sponsor local clubs and community groups, having already donated over $350,000 to local Australian sports clubs over the past nine years.
James' brother and Sporting Globe franchisee David Sinclair told the Mail, "There will be a lot of TV technology in there, probably over 60 HD TV's, 60-70 inch screens.
"There will be a lot of vision, you won't miss a game."
The Chirnside Park Sporting Globe will be located in between Reading Cinemas and the Maroondah Highway in what is currently used as car parking space.