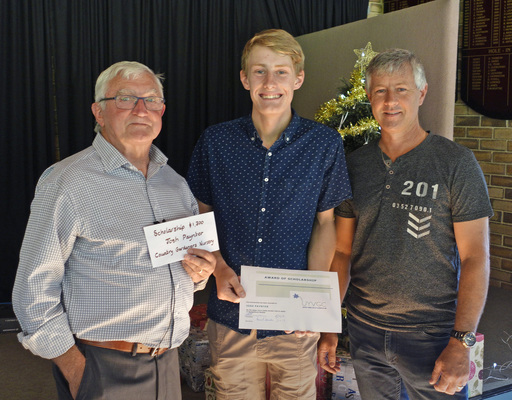 By Jed Lanyon
Lilydale horticultural student Josh Paynter will have his tuition fees covered this year thanks to a scholarship awarded by the Upper Yarra Valley Garden Club.
Mr Paynter was presented with the award in December which will see him receive $1300 to cover his Box Hill Institute fees for his production nursery studies.
Mr Paynter, who aspires to be involved in turf management, spoke to the Mail about his achievement.
"It was a bit of a surprise to be honest," he said. "It was very nice of the garden club to put me up for it. It will definitely be a big help. I wasn't expecting anything like that at all."
2020 marks year two of Mr Paynter's four years of studying. He will be following the footsteps of his grandparents who worked in the horticultural industry as well as his father and uncle, who work for Plant Growers Australia.
"I guess it's just in the blood," Mr Paynter said.
Mr Paynter has worked at nurseries in the Yarra Valley for several years and took up an apprenticeship with Country Gardeners Nursery in Woori Yallock after finishing high school.
Garden club president Kevin Hince was happy to hand over the scholarship to Mr Paynter, who he described as a well-mannered young man.
"It was the desire of the club to support someone in the area who was doing their horticulture studies," Mr Hince said.
"The garden club allocate a certain amount of money that we make from open garden weekends to what we consider appropriate causes and activities. And supporting someone in the field of horticulture was the way to go.
For more information about the Upper Yarra Valley Garden Club, visit https://upperyarravalleygardenclub.com/.