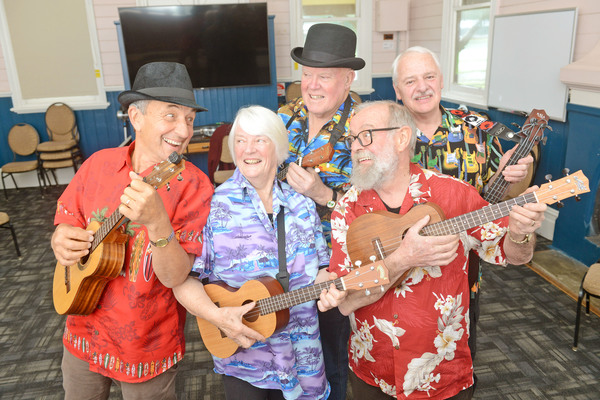 By Jed Lanyon
Healesville U3A ukulele group Strings N Things have joined forces with Alexandra's Ukulele Heaven group to spread the joy of music and friendship.
Since their musical tour of Norfolk Island in September, Strings N Things have kept busy performing on a Lake Eildon river cruise with their new found musical partnership with Ukulele Heaven in December.
Ukulele band member Bev Dick said, "It was a lovely, warm evening with calm water lapping the boat."
The event marked the ten year anniversary of Ukulele Heaven, which started as a community music group shortly after the Black Saturday bushfires.
The groups will again unite on 22 February for a show at Badger Creek Hall, which will include a workshop by 'uke nomad' Anu Grace.
String N Things enjoys playing at events around the Yarra Ranges and provides regular entertainment to local aged care facilities.
The band meets at Badger Creek Hall for class every second and fourth Tuesday of the month at 7pm.
They welcome anyone with an interest in string instruments to come along.
U3A or University of the Third Age is a volunteer community of people who share many educational, creative and leisure activities.
For more information about the event and the ukulele group, contact: bob@wom.com.au.