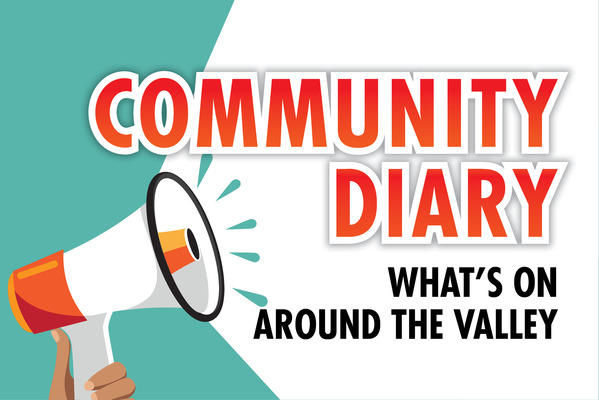 Outdoor Fete
Healesville Uniting Church's annual fundraising fete will be held outdoors on Friday 27 November 10am and Saturday 28 November 9am. Plants, produce stalls, Barbecue and general goods available. Enquiries: 0407 801 491.
Bus-ting out of lockdown
After spending most of the year in lockdown, Victorian Bus Charters are offering a free all inclusive tour of the Yarra Valley for one lucky person and nine of their friends. To enter the draw and be eligible visit: https://victorianbuscharters.com.au/the-yarra-valley-giveaway/
Night Market
The Warburton Waterwheel Information Centre is looking for stallholders for its annual night market. The market is an opportunity for people to sell and promote their goods and services and our focus is on encouraging people to buy local for Christmas and to support local business, crafters and artisans who have all been impacted by Covid-19.
The Market is on Friday 11 December from 5-9pm at the Waterwheel. Stalls cost $20. Register your interest by 2 December by email: suyin@upperyarra.net.au or phone 0403 185 580.
Healesville Music Festival
The Healesville Music Festival is thrilled to present a festival of online concerts from some of Australia's finest musicians and singer songwriters. Join them from 1pm on 28 November for a free live streamed event on Facebook and YouTube. The festival will feature Great Aunt, Charles Jenkins, Sarah Carroll and Shannon Bourne, Liam Gerner, The Weeping Willows, Tim Woodz, Michael Waugh, Tuck Shop Ladies and The Royal High Jinx.
Footy raffle
In response to losing an entire season due to Covid-19, Woori Yallock Junior Football Club is holding a major raffle for 2020. The first prize is a massive $5200 to spend at Launch Fresh over the next 12 months. Raffle closes on 30th November. Details on the raffle can be found at https://www.rafflelink.com.au/wyjfcmajorraffle2020
EMERALD TENNIS CLUB
Emerald Tennis Club encourages all current and lapsed members to reconnect and attend a session as soon as they are able.
The club will be welcoming members of the local and wider community to several sessions when club members are able to oversee the visits.
The club offers no cost/low cost visits as an introduction to our committee, members and coach at several sessions. For more information contact: info@emeraldtennisclubvic.org.au
NDIS support
Yarra Valley Support Coordination is a new registered NDIS provider in Healesville. Services include support coordination for NDIS participants, domestic assistance, personal care, assistance with community participation, counselling, cooking courses, mental health peer support and much more. For more information visit: https://yvsc.com.au/
Reach out
Is there a free or low-cost community event you'd like to share with our readers? Send an email to editor@mailcommunity.com.au by 5pm on Wednesdays for inclusion in the following week's edition.