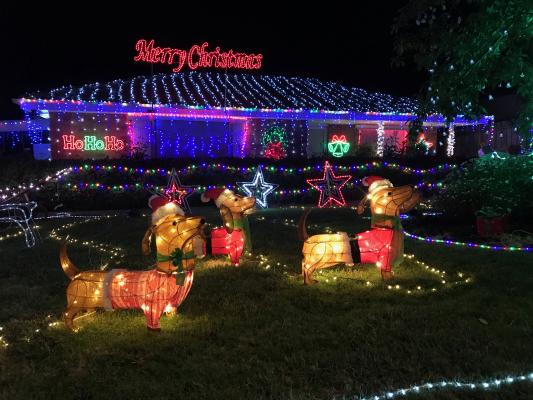 By Jed Lanyon
Yarra Glen wll be under lights this December as one local family is carrying on the annual tradition of raising money for the Royal Children's Hospital with their spectacular Christmas lights display.
For the last six years, Jessica Mitchell and Brad Knight have decorated their home while raising important funds for charity. The tradition started before the couple's three children were born and now raising money has a personal touch as the family members are carriers of haemophilia, an inherited bleeding disorder.
Last year the family raised $400 and now they're looking to break that mark again.
"We've put up around 13,000 lights at the moment by my guesstimation… Usually it takes me a good solid four days to do it."
For every dollar raised, the amount will be matched by the family's business, Noble Knight Real Estate.
Locals are encouraged to come by the house on 5 Miriam Drive, Yarra Glen between
8.45pm-11pm every night. The family purchased a giant coin spinner for residents to provide a donation.
"Seeing the kids enjoyment is the best feeling. Everyone walks past at night time and thinks it's fantastic. It's a nice feeling that everyone gets to enjoy it, not just us."