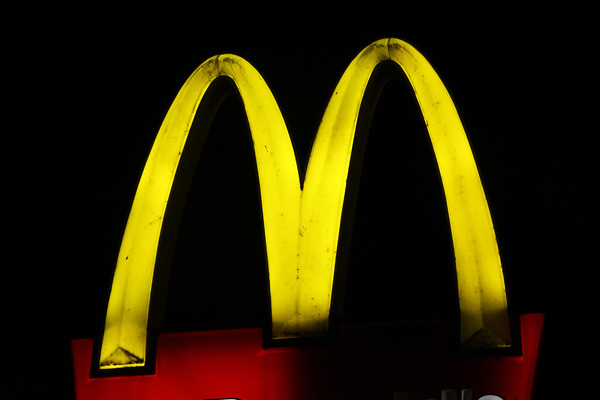 By Jed Lanyon
Bushfires
The year got off to a rocky start as bushfires continued to rage in Eastern Victoria and New South Wales. Thankfully the Yarra Ranges wasn't impacted directly, but the impact was still felt as many tourist destinations noted visitor numbers declined as travellers, who had concerns about visiting regional areas.
Yarra Ranges residents know all too well about the devastation bushfire season can have and that inspired our community to lend a hand in fundraising efforts to charities and organisations like Zoos Victoria, who continue to play an integral role in the rehabilitation of wildlife from bushfires.
Healesville Sanctuary's Australian Wildlife Health Centre was inundated with injured koalas in January as veterinarians worked to ease their pain and heal their wounds."We've had 16 in total come to us for further burns treatment – the majority of them are burns victims," said Senior Vet Nurse Sarah Kaiser, speaking to Star Mail last January.
"We've had a few with eye issues from the radiant heat, and a few with respiratory issues from smoke"
"The worst we've seen is Spinach – he's had all four paws completely burnt and he's also got burns around his eyes, nose, mouth and ears. Some are third degree."
Across Australia, it is estimated that as many as two billion animals – including critically endangered species – perished in the bushfires.
Wine worries
Yarra Valley wineries already had their fair share of issues as vineyards deal with growing feral deer numbers and the threat of grapevine-eating bug, phylloxera. As tourist operates, they too felt the impacts when tourist numbers dropped from the bushfires and the the coronavirus.
Big Mac invasion
Healesville residents were excited or angered when they heard the news that McDonald's were looking to come to town.
In a story broken by Star Mail, McDonald's Australia submitted an application to amend an approved planning permit to Yarra Ranges Council in May, confirming the global fast-food giant was keen on becoming a tenant at the development on 17 Maroondah Highway, Healesville.
This comes after the highly publicised McDonald's development in Tecoma.
11 Year old Healesville resident, Kate Bradford was compelled to create a petition seeking Maccas to integrate respectfully into the township.
"Well I didn't want there to be a Macca's because I think that it'd really ruin the atmosphere of the town of Healesville," Kate said.
"I understand that it's too late to stop it from going ahead. But I thought we don't have to have the big sign there, so it doesn't ruin the entrance to Healesville.
Her petition gathered over one thousand signatures, while a Star Mail poll found 75.5 per cent of readers responded with a 'No' vote to Macca's as over 1000 residents expressed their disapproval of the potential development.
While 24.5 per cent of over 1500 locals polled said they were happy for the fast-food giant to bring their Big Macs to the Yarra Valley.
Not playing ball
Yarra Ranges Council became entwined within the Federal Government's sports rorts scandal after numerous grant applications from the municipality were refused, despite receiving high merit.
An ABC report on 28 January revealed that the Yarra Ranges Council had three sports grant applications refused under the Community Sport Infrastructure Grant Program (CSIG).
These three applications all ranked within the top 50 that scored highest in the scheme but were rejected for funding.
The Australian National Audit Office (ANAO) undertook an audit of the $100 million funding that was awarded to 684 projects under the CSIG and found that over half were awarded to applications not deemed meritorious by Sport Australia.
As a result, former Sports Minister Bridget McKenzie was accused of ignoring Sport Australia advice and approving funding in 'marginal' or 'targeted' seats.
Prime Minister Scott Morrison asked his department to investigate if Bridget McKenzie has breached ministerial standards in her handling of the sports grants program. Ms McKenzie later stood down as Minister.
Big builds at local schools
The State Government's Lilydale and Upper Yarra Education Plan saw the construction of three major projects at public schools which will soon transform education across the Yarra Valley.
Upper Yarra Secondary College is constructing a new science building that will modernise the school's STEAM education.
Assistant principal Michael Schultz said, "STEAM is a priority of the school, so that is science, technology, engineering, art and maths… This is something we're pushing hard with at the school.
"The idea is that this building will have four new science labs, and then it will have three general purpose areas that will be classrooms dedicated to teaching STEAM.
"A lot of our buildings are quite old. From my understanding our science labs are the originals. So that makes them 50 years old."
The project will deliver a sustainable learning hub, new gym and create a town centre for Lilydale Heights College
Lilydale Heights College principal Rosina Fotia told Star Mail that students have taken on the theme of sustainability as the school's identity.
While Lilydale High School will soon open its Zoology Learning Centre, which will permanently house the school's reptiles, including frogs, lizards, snakes and even a crocodile.
Project coordinator Georgia Casey is a former Lilydale High School student, who returned to help create the new zoology learning centre at her old school.
"It's a bit surreal to be going back to high school after all this time," Ms Casey said.
"The last time I was there I was worried about going to uni and getting a job. And now I'm back after everything and it's all just sort of fallen into place.
"I remember the reptile room as a good community for those in it. Marcus Whitby put a lot of time and care into it all, so this latest upgrade is well deserved for him and the school."
All three projects are expected to be completed in 2021.
Tree fall tragedies
2020 has been a tragic year of tree falls killing motorists.
A 32-year-old man and 34-year-old woman, both from Aintree, and a 16-year-old boy from India were tragically killed after a tree fell onto their moving car in Kallista on 8 March.
The vehicle was travelling along Sherbrooke Road when it was struck by a falling tree and then veered off the edge of the road just after 2.30pm.
A 25-year-old woman from India and 4-year-old boy from Aintree were both transported to hospital in a stable condition for observation following the incident.
Former Yarra Ranges Council Mayor Richard Higgins acknowledged the crash at the council's meeting on 10 March and offered his sincere condolences to those involved.
"We understand that incidents like this are concerning to our community, but they are an unfortunate reminder of the unpredictable nature of the treed environment in which we live."
A 59-year old Tecoma man also died after a tree fell on his vehicle as he was leaving a shopping centre carpark in Belgrave on 27 August. The man's vehicle was crushed at the intersection of Terrys Avenue and Ena Road.
The incidents came as a severe cold front passed over Melbourne on 27 August. The SES received over 2100 calls by the following morning and hundreds of houses went without power for days on end.
A primary school-aged boy was airlifted to hospital on 8 April after being struck by a falling tree in Healesville.
Works began on the Black Spur on 16 March to remove unsafe trees, with 98 marked unsafe by an arborist. The works came after a tree fell on a car on the Black Spur on August 9 2019.
A 10-year-old child was airlifted to the Royal Children's Hospital and a 55-year-old woman taken to Maroondah Hospital after a tree fell on their moving car in Yarra Junction on 18 December.
CFA merger uncertainty
The rollout of the State Government's Fire Rescue Victoria (FRV) sparked concern for the future of volunteer firefighters throughout the eastern region.
Fire Rescue Victoria was launched on 1 July, merging all Metropolitan Fire Brigade (MFB) and CFA careers staff, making CFA a community-based solely volunteer firefighter organisation.
CFA District 13 Headquarters Brigade captain Serafina Munns said there had been insufficient consultation with the over 54 fire brigades in the outer eastern region.
"Change was expected, however the lack of input into the future model of CFA as a community based volunteer emergency service is of huge concern. There is so much uncertainty and many unknowns," she said.
Eildon MP Cindy McLeish slammed the State Government reforms and said a Liberals National government would "restore the CFA as an independent fire authority."
CFA acting chief officer Garry Cook said the introduction of FRV was the start of a new chapter for the organisation.
"The delivery of vital emergency services is the number one priority of both organisations and service to the community will not be disrupted by these changes.
Yarra Ranges takeover plot
IBAC hearings revealed ex-Casey mayor Sam Aziz had plans with Jim's Mowing founder Jim Penman to "takeover" Yarra Ranges Council with a like minded group of councillors.
The aim was to install a predominantly Liberal "working majority" – "good people" to replicate the "success" of Casey Council, he told an IBAC inquiry on 16 November.
They would be community servants with skills in business and "good governance", Mr Aziz said. Mr Aziz said he had been in talks with Mr Penman, Jim's Group chief executive Tino Grossi as well as members of Mr Aziz's "political circle" about the "project".
Counsel assisting IBAC, Michael Tovey, asked if Mr Aziz wanted to export a "model of corruption" from Casey to Yarra Ranges. Mr Aziz, who is under investigation over allegedly corrupt land deals at the Operation Sandon inquiry, dismissed the "ridiculous question". "There's no corruption or behaviour traits, as you describe, Mr Tovey, in relation to Casey Council."
"The achievements we've made speaks for it, and I was trying to deliver that model to another council," Aziz explained.
As it turned out that was a very short-lived aspiration because of the commencement of the IBAC inquiry.
Community digs deep
Fire brigade's across the Yarra Ranges were inundated with gifts during bushfire donation drives at the beginning of the year.
Donations began on 2 January when Coldstream resident Georgia Appleton Tyrrell and Coldstream CFA worked together to collect goods for those impacted by East Gippsland bushfires.
Before the brigades knew it, they were completely flooded with donations.
"To say it got out of proportion is an understatement," Coldstream Fire Brigade Captain Sean Bethell said.
The success of the first drive saw them coordinate more collection points at brigades in Lilydale, Gruyere and Belgrave, Ferntree Gully and Upper Ferntree Gully.
Sean said goods from all six brigades were then collated at a Cameron transport factory on Stud Road, Bayswater.
In total, there were about 750 pallets worth of goods and $18,000 in gift voucher donations taken to Wodonga for those impacted by fires to go through and pick what they needed.
Fresh faces at Council
A blend of new and old will represent residents throughout the Yarra Ranges over the next four years, with the new cohort of Councillors announced in November.
Out of the nine positions up for grabs, five incumbents were re-elected and four will serve their first term as a Councillor.
The election was record-breaking for the region, with the highest number of female Councillors elected since Yarra Ranges was formed in 1997, that being four.
Meanwhile, the average age of Councillors has reduced by 12 years – from 65 to 53.
The region said goodbye to a handful of former Councillors, with Noel Cliff (23 years of service), Terry Avery (15 years) and Mike Clarke (six years) retiring, and Tony Stevenson (four years) failing to be re-elected after moving wards.
David Eastham, Johanna Skelton, Sophie Todorov and Cathrine Burnett-Wake made up the new councillors that were sworn in.