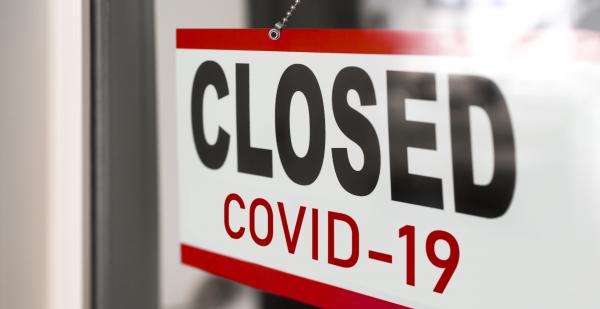 By Jed Lanyon
Yarra Ranges Council's request for non-urban townships of the Yarra Valley to be reclassified as regional remains in limbo as the State Government is yet to respond to the issue.
Council recently wrote to Acting-Premier James Merlino pushing for changes that would see restrictions ease in smaller towns such as Warburton, Yarra Junction, Healesville and Yarra Glen.
These townships have continued to be burdened with heavier Metropolitan Melbourne restrictions despite consistently highlighting low case numbers since the beginning of the pandemic, in line with other regional areas.
The State Government did not respond to Star Mail's request for comment, while Yarra Ranges Council confirmed they had yet to receive a reply over a week after making the request in lockdown.
The easing of restrictions in Melbourne was met with some relief locally but the 25km bubble limit in place over the Queen's Birthday long weekend meant that local traders missed out on hosting patrons who would have enjoyed a day trip to the Valley.
If you're a business owner in Warburton, you aren't allowed to welcome guests from Mt Evelyn, Yarra Glen or Lilydale which all come within the same local government area.
Healesville barista, James, of The Mare Coffee Co. said the 25km bubble might be suitable for inner city suburbs, but it would hurt fringe towns in the Yarra Valley. Speaking prior to the Queen's Birthday long weekend, the cafe owners were mulling over whether to open for trade throughout the three day period.
"You've got a 25km limit on a weekend where penalty rates run all the way through… Personally I don't really see it as a step forward," he said. "I'm a bit dubious about it. I don't know how many businesses will actually open."
James said the business would weigh up the incentive to open with "limited traffic" and the ability to keep staff engaged in employment.
"It's open, but then again, not really for us. I think this would benefit places in the inner city as they have a much greater density."
Despite many cafes and restaurants being allowed to open for takeaway trading, some decided it wasn't worth the trouble and closed their doors over the last week.
Eildon MP Cindy McLeish said many local residents had contacted her about the regional/metro lockdown restrictions.
"It is not fair for residents or businesses who live a country life in non-urban areas of the Yarra Ranges to abide by Stage Four restrictions," she said. "If you live in Warburton, Healesville, Powelltown, or Gladysdale, you wouldn't think you live in metropolitan Melbourne."