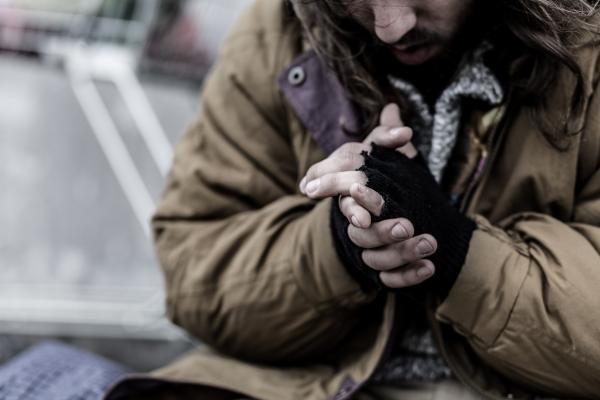 By Jed Lanyon
The first week of August marked National Homelessness Week, which aimed to put the spotlight on the impact of homelessness in Australia through national and community events.
It also seeks to provide information on the importance of housing as a solution and aims to educate communities on how they can make a difference.
Welfare organisation Holy Fools took part in events across the Yarra Ranges to highlight the issue at a local level.
The organisation's founder and CEO Neal Taylor has long been advocating for better options for housing and crisis accommodation across the region. He said the recent lockdown only further exacerbates the difficulties by those struggling to make ends meet and those who are already sleeping rough.
"It puts a squeeze on services and then a number of other services are unavailable for people, who wouldn't ordinarily rely on welfare and food," he said. "It puts a strain on welfare services and the number of people who usually access them are now finding it difficult to get to because of the five kilometre limit and they might struggle to adhere to regulations.
"The weather we're having at the moment is absolutely abysmal and the lockdown means that they can't go anywhere… The services out there like Anchor and the Salvos are working incredibly hard and are doing a great job to handle what they can, but we're dealing with the same issues in that there's nowhere for people to go once they need housing.
"Anchor might be able to put them up in hotels, but we're desperately short of affordable accommodation. The Yarra Ranges is one of the few areas that has few affordable crisis housing that we're desperate for. We're hoping it'll change in the near future, but until we start addressing those issues, we're going to have the same problems and more as the need gets bigger."
Mr Taylor said local councillors as well as state and federal MPs were invited to Holy Fools' National Homelessness Week events to learn firsthand the struggles experienced by those sleeping rough in the Yarra Ranges.
Holy Fools hosted a 'Fireside Chat' event on each day throughout the week. Seville's Branded Burgers and Bar offered up their outdoor dining area, which saw conversations about homelessness take place around a fire drum.
"Gina (Branded co-owner) generously offered to open up the restaurant to allow us to buy coffees when the store wouldn't usually be open," Mr Taylor said.
"They take place at night and everyone's rugged up because it's obviously cold, but it gives that sense of peace and it's nice to be warm by the fire.
"The idea is that the speaker might talk for a few minutes about an issue and then open up a discussion and questions from people who are there and are very interested in the topic. A healthy discussion takes place over about an hour, we might have a coffee and a chat to learn more about it."