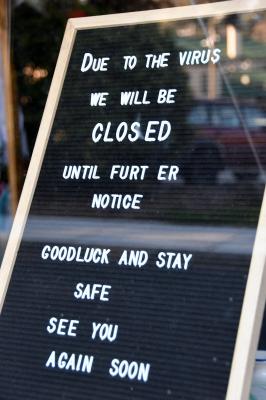 By Renee Wood
There's been fresh calls for areas in the Yarra Ranges to classified as regional following the release of the regions from the lockdown.
Eildon MP Cindy McLeish is leading the charge to parliament but said it's driven by local residents desires with a survey she's running having over a thousand signatures.
"They [residents] feel like and believe that they live in regional Victoria they don't believe they live in metropolitan Melbourne," Ms McLeish said.
"The upper Yarra and the Yarra Valley is dotted by small towns and they are quite removed from the city. You've got cattle, you've got vineyards, farmland, little country towns – you don't have that built up metropolis."
The regional classification has been an issue since metro and regional areas were split for state lockdowns.
The Yarra Ranges Council also put through a formal request last September to the State Government to reclassify smaller townships as regional.
A reclassification of The Ryrie Ward, O'Shannassy Ward and some communities of Chandler Ward were part of the motion, due to the isolated communities strongly detached from a metro way of life.
Ms McLeish said it is possible for the State Government and Chief Health Officer to enforce restrictions by postcode.
"There's no reason why they can't declare by postcode if they want, they've made some changes previously."
And also currently – while Greater Shepparton remains in lockdown and the rest of the regions open up.
Ms McLeish said if Covid-19 cases rise in certain areas, as they currently are in some parts of the Yarra Ranges, they can have a similar swift lockdown to contain cases.
"Look at Shepparton, now that they've opened up regional Victoria they're keeping Shepparton closed, they do have the discretion, it's not all or nothing – you can work with it.
"Generally the classification could be regional and if there's an issue in certain areas then you could look at restrictions being in place."
Yarra Ranges resident Barb Hegarty wrote to the Mail last week, discussing how the Commonwealth Government map classifies the Yarra Ranges Shire as rural.
"I understand that since the initial lockdown this [State] Government has consistently been advised of local concerns and government documents related to the rural status of some areas – local member Cindy McLeish, shire representation and local businesses – but the government has not been prepared to listen and act on this local and logical advice," Ms Hegarty wrote.
"With their 'one rule suits all' practice, the State Government has obviously determined that the entire YRS meets the criteria to be classified as Melbourne Metropolitan – despite other government documentation determining otherwise.
"Surely, it is time that the State Government took the time to address this situation and reconsider at least the YRS Wards of Ryrie and O'Shannassy, while acknowledging and respecting the needs of these local communities that have been additionally disadvantaged by this unrealistic classification."
However, there is some concerns from business owners if restrictions ease in the area without Melbourne, businesses who rely on metro visitors would suffer and be unable to access government funding.
Willow and Jackson cafe owner Steph Deveson said those relying on tourism would struggle with out support packages.
"I agree with a lot of what people are saying is that we are technically regional and we need to open up and things, but I think because I'm so reliant on tourism if we opened up now and only allowed regionally, there's still not enough support."
"To open up and then remove all of the government support it would destroy me, personally, others might be different but I rely on tourism at the moment so I just couldn't give up the government funding."
A State Government spokesperson said as exposure sites and thousands of close contacts spread across Melbourne, the Chief Health Officer advises stay at home restrictions stay in place across metropolitan Melbourne.
"The definition of metropolitan Melbourne includes 31 local government areas, and is based on the Planning and Environment Act 1987. This definition has been used throughout the pandemic and there are no plans to change it," they said.
"No one wants to be in this position but we know the delta variant moves faster than anything we've ever seen before."