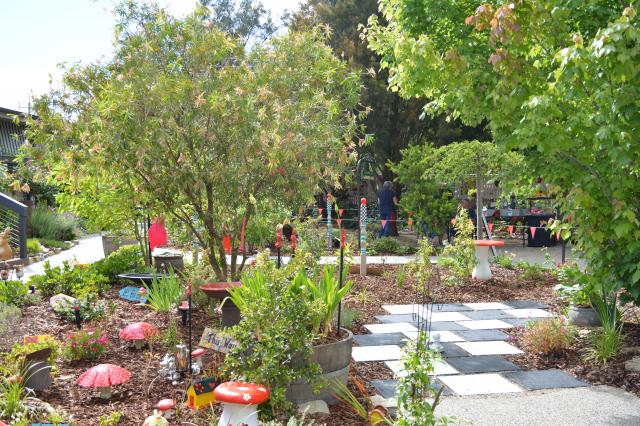 By Renee Wood
Yarra Ranges residents have enjoyed the first weekend of a special open garden being held in Coldstream.
Coldstream resdient Jo Bartlett-Brown opened her much anticipated garden themed 'Alice in Wonderland' on Friday 10 December and welcomed guests in over the weekend.
The garden was decorated with many items created by Jo and artworks were displayed bringing in the many characters in the story.
The garden is now closed during the week before reopening again Friday 17 December, Saturday 18 December, Sunday 19 December and Monday 20 December from 10am-4pm.
The event at 2 Murrac Street, Coldstream is raising donations for the Coldstream CFA's new station fit out.