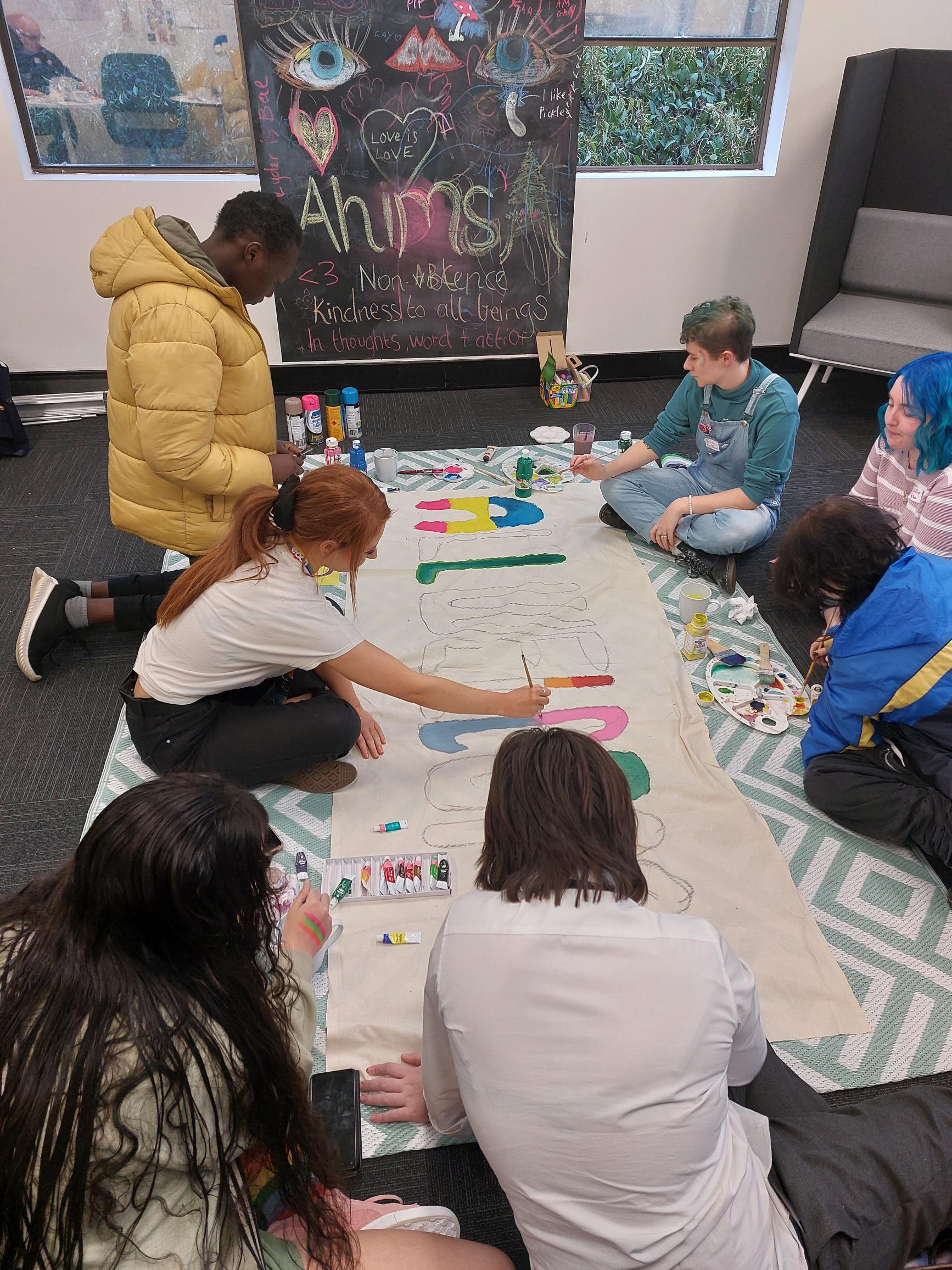 By Mikayla van Loon
International Day Against Homophobia, Biphobia, Interphobia and Transphobia (IDAHOBIT) happened on Tuesday 17 May, calling for the end of discrimination and raising awareness around LGBTQIA+ rights violations.
IDAHOBIT day marks the end of the World Health Organisation's catagorisation that put homosexuality under the of Classification of Diseases and Related Health Problems.
The Lilydale Youth Hub had a busy IDAHOBIT calendar, travelling across the shire to spread the message of pride and inclusion.
"The Lilydale Youth Hub is proud to work with various community organisations to stand against all forms of homophobia, biphobia, intersex discrimination and transphobia in the Yarra Ranges," a Youth Hub representative said.
The team travelled to Sherbrooke Community School and Lilydale Heights College to speak with students and join in on IDAHOBIT activities.
"The students showed a lot of enthusiasm and connection to the meaning and purpose of IDAHOBIT and our pronoun and Ally badges were quickly snapped up."
This was followed by cupcake decorating and banner making in the afternoon with Rural Rainbows.
"It's a day to celebrate how far we've come whilst acknowledging a history of brave and resilient LGBTQIA+ people that came before and the ways we still need to go," Rural Rainbows' Finnley Stirling said.
"It is a time to acknowledge that homophobia, biphobia, intersexphobia, and transphobia still exist and make commitments to stand against it."
Finnley said this is where the idea to create a banner with the slogan 'all welcome' in bright painted letters came from.
"Everyone who enters the Hub knows that it is a safe space for all and LGBTQIA+ young people have an instant, big and colourful signal that they are accepted."
The Lilydale Youth Hub staff have done everything in their power to create a warm, inviting and safe space for the LGBTQIA+ community since opening in October last year.
"We are proud to be a safe and supportive space for young LGBTQIA+ people 365 days a year."