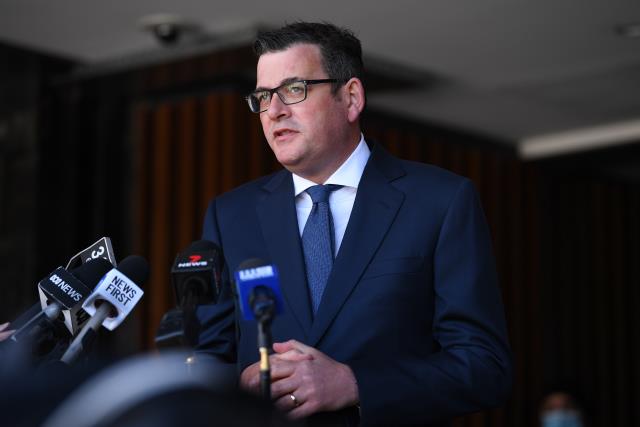 The Labor Cabinet has been shaken after four ministers have announced they are resigning from their positions effective immediately.
It comes five months out from the state election as they will remain in Parliament until it comes in November.
Deputy Premier of Victoria, Minister for Education and Minister for Mental Health James Merlino, Minister for Health, Ambulance Services and Equality Martin Foley, Minister for Police and Water Lisa Neville and Minister for Industry Support and Recovery, Trade, Business Precincts, Sport, Tourism and Major Events and Racing Martin Pakula are the resigning members.
Mr Merlino said renewal is critical for any government.
"Fresh ideas and new energy. As hard as this is, I believe in my heart that renewal, new cabinet ministers around the table, is the best thing for the Government and our state," he said.
"I know how much capacity and talent there is in our team. I look forward to supporting the new ministers for Education and Mental Health."
The Victorian Cabinet is set to be reconsidered in the coming days to consider potential replacements.
Mr Pakula said a decade in the Ministry has taught him that a government with big ambitions for the state, its people and its future is something to be cherished.
"It's certainly not something I have ever taken for granted, and if the rest of my working life is half as rewarding as this chapter has been, I will consider myself truly fortunate," he said.
"Thank you and farewell."
The announcement of the new Cabinet team next week will mark the replacement of the outgoing ministers.
Mr Foley said the past two years have been a tough time for all Victorians.
"Many of us have come to reflect on what we aspire to achieve. I am no different. I am looking forward to contributing to a better, fairer, sustainable Victoria in a different capacity," he said.
"One that allows me more time to focus on my family and wellbeing and different interests."
Minister for Planning and Housing Richard Wynne also announced his retirement from politics as of the November election in late 2021.
Ms Neville said she is not finished with public service.
"While it is no longer sustainable from a health perspective for me to commit to being Minister and local member for the next term, I am not finished with public service and look forward to finding other ways to continue to contribute to public life after the election in November," she said.
Ms Neville was hospitalised after a long-running fight with Crohn's disease, which was a contributing factor to her retirement.