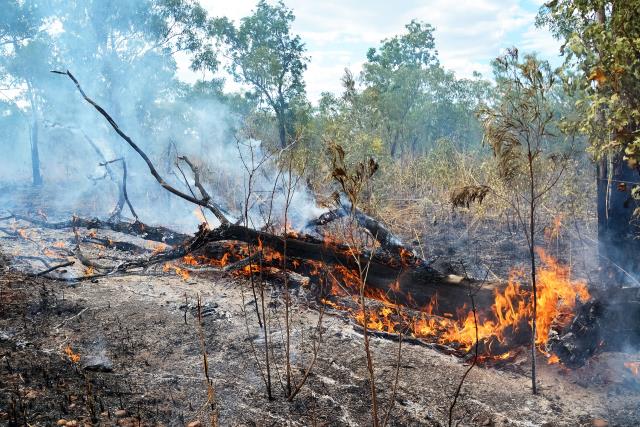 By Callum Ludwig
A new Fire Danger Rating system is being developed so Yarra Ranges residents will find more accurate, relevant and effective fire danger communication wherever they are in the country.
The new system will be used Australia-wide, with cooperation from the Country Fire Authority (CFA), Fire Rescue Victoria (FRV) and Emergency Management Victoria (EMV) among others.
An EMV spokesperson said most importantly, the new system would improve the way fire danger was communicated to communities.
"The new fire danger rating system will have four levels with action-oriented messages to encourage people to take action to protect themselves and others in the face of bushfire risks," they said.
"We know this new national system will improve the scientific accuracy behind fire danger predictions."
The new Fire Danger Ratings, which utilised community feedback to be easier to understand, have four levels (instead of six) – Moderate, High, Extreme and Catastrophic, with recommended actions for each level so residents will know what to do to protect life, family and property. The new Fire Danger Ratings will be seen online and in local communities from 1 September 2022.
Hillcrest CFA firefighter Fiona Burns said the new system would help local CFAs to communicate effectively with residents and visitors alike.
"Having a consistent message across the country, no matter what state you will be in will enable people who are visiting us, or who are visiting all the states, to understand what the new Fire Danger Rating System will mean for them in the same way in every state," she said.
"The four levels in the new system will also enable a much easier way for residents to integrate their fire plan based on what each level will mean for them. It's very important that everyone has a bushfire plan, and that it is relative to the risk on any given day before the start of the fire season."
After remaining largely unchanged for more than 50 years, the new system takes into account our greater understanding of fire and that fire behaviour has changed.
In recent years, the vegetation across the entire country has been mapped, with the new system using eight different types of vegetation to determine the fire danger, making it more accurate compared to the current system using just bush and grass.
This means fire agencies like CFA will be able to better assess the conditions and the consequences of a fire if one was to start.
Ms Burns said previously that different terminology in different states caused some confusion and our understanding of fire was far greater.
"In Victoria, we've previously used Code Red which will now be Catastrophic and be the same regardless of the state," she said.
"We have a better understanding of the science behind fires, and an understanding of the different types of vegetation is really important for our fire agencies, but also for residents and members of the community to be able to understand what risk it is that they are facing when they live in certain areas."
The following are the recommended actions for each of the four Fire Danger Rating risk levels:
– Moderate: Plan and prepare.
– High: Be ready to act.
– Extreme: Take action now to protect your life and property.
– Catastrophic: For your survival, leave bushfire risk areas.
Heading into the next bushfire season, residents can check the daily fire danger for their area on the CFA website or use the VicEmergency app, while hundreds of local Fire Danger Rating signs in communities across the state will be updated.