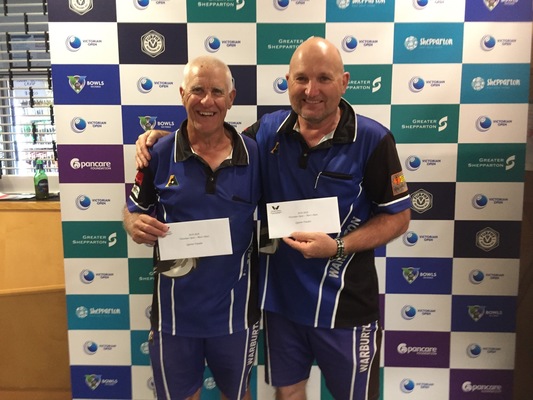 By Garry Lewis
Several players from the Warburton Bowls Club participated in the Victorian Open Championships last week near Shepparton.
Paul Caneva and Steve Lord reached the final eight in the Men's Open Pairs.
On Saturday, Warburton 1 played Mulgrave 1 at home and won 90 to 71.
Rink scores were as follows: P.Woods 24/12; B.Woods 20/21; J.Brookes 23/24 and J.Van Der Zweep 23/14. They play Armadale 1 away this week.
Warburton 2 took on Heathmont 5 away but struggled to handle the tricky and quick grass conditions, going down 68 to 100.
Rink scores were as follows: P.Summers 14/32; S.Freestone 22/21; B.Hall 16/18 and M.Reynolds 16/29. They play Cockatoo 1 away this week.
Warburton 3 played Glen Waverley 5 away going down overall 27 to 36.
Rink scores were as follows: M.Van Meurs 18/13 and N.Donohue 9/23. They play West Coburg 3 at home this week.
The Wednesday Night Barefoot Bowls Triples Competition continued with improvement from all new sides.
Results were as follows: Burra Boys 16 d Zinga's Wankas 11; Thomos 17 d Bolters 10; Nutters 22 d The Ormsbys 9; Saint Dogs 14 d Wrong Bias 10; 50 Shades of Green 22 d Time Warp 11; Moonshiners 19 d G.Force 10 and Pensioners 19 d Magnum Boys 9. Sheep Assist Bye.
This Friday, the Tradge Woods Invitational Triples Tournament will be held at the Warburton Bowls Club with several top players from metropolitan and regional clubs around Victoria playing.