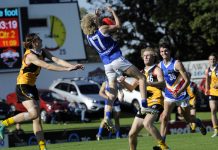 Eastern Ranges footballer Cody Hirst has been selected by the Sydney Swans at the AFL Mid-Season Rookie Draft on Monday 27 May. The 19-year-old from...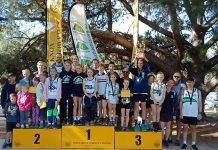 Another spectacular weekend provided the backdrop to a dominant performance by the Yarra Ranges Athletics Little Athletics Club on Saturday 25 May. The club's littlest...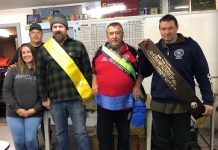 The predicted wet and windy weather for the May competition at the Woods Point Gun Club instead turned out to be a dry, cold,...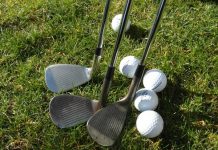 Warburton Golf Club hosted the twice-yearly Ocean Challenge event on Monday 20 May. The visitors won the popular contest between Warburton and Flinders, retaining the...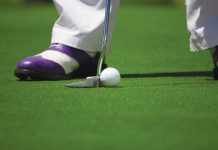 The weather gods delivered a delightful outcome for high scoring for Warburton Golf Club's Wednesday 15 May stableford competition. Mark Gunther found those conditions most...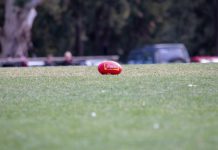 Eastern Football League (EFL) Round 5 Premier Division Seniors Balwyn 21.10.136 d Montrose 5.7.37 GOALS - Montrose: J. Bastinac 2, J. Wilsen, S. Rickard, N. Dinham. BEST - Montrose:...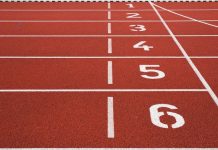 It was another wet morning for cross country for Yarra Ranges Athletics, this time at Morrison Reserve in Mount Evelyn on Saturday 11 May. Drizzle...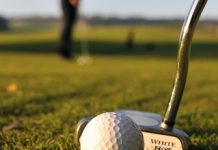 There wasn't a big turnout for the latest Healesville Social Golf Club (HSCG) competition, with many players celebrating Mother's Day with loved ones -...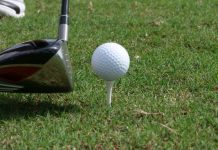 Warburton Golf Club's very popular Johnston/Hyndman event is always a lot of fun. Alan and Noel are both respected members of the club and put...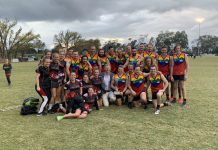 Yarra Glen won their sixth consecutive Pride Cup against Seville on Sunday 5 May. Yarra Glen (13.8 86) defeated Seville (11.9 75) and now sit...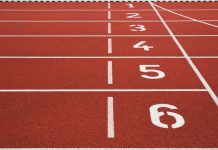 The opening round of XCR19, Athletics Victoria's cross country and road interclub series, was held at a damp, slippery Jells Park on Saturday 4...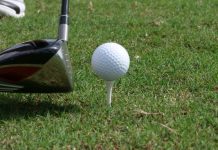 Peter Fox was in the first group to go out at Warburton Golf Club's Wednesday 1 May stroke and M.McGrann Bag Day. He posted a...