Beaconsfield and Upwey-Tecoma battled it out for the right to take on Mt Evelyn in the AFL Outer East Division One women's grand final...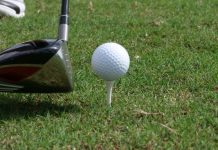 After a thankfully short lockdown, all intrepid golfers returned on Wednesday 28 July for Stableford competition. And, I must say, as an aside, Ian...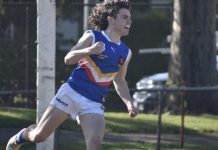 As another lockdown ended, NAB League action returned as the Eastern Ranges Under 19 Boys enjoyed a 27 point win over the Dandenong Stingrays...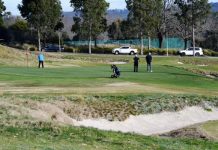 It's an uphill trek from the amphitheater surrounding the 8th to what was once the 9th by the hut. These days, a cart path...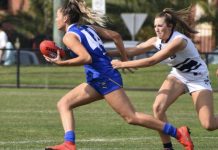 Melbourne looks set to draft Eastern Ranges player Georgia Campbell at the 2021 AFLW Draft after the dual-club father-daughter prospect nominated the Demons as...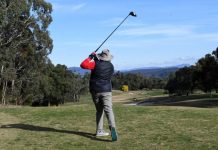 From the RACV Healesville's 8th tee block, it's all downhill into a valley that shelters our destination today. To the left, a cart path...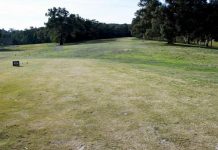 The RACV Healesville Golf Course presents some confronting challenges for golfers, particularly around the greens; so it's well worth a moment to take in...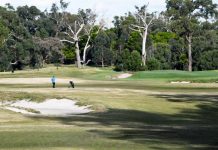 From Ryan's Road the 6th fairway invites you to hit southwards between the tree lines to the left and right, over a bunker to...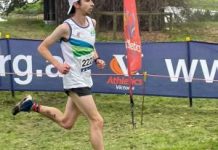 A foggy start to the latest round of cross country for Yarra Ranges Athletics athletes as they took on the challenges presented at Margaret...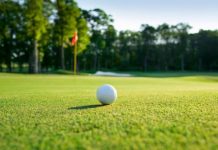 Warburton Golf Club Bag-day was our qualifier this month on Wednesday 7 July. For this popular event, the winner was none other than our...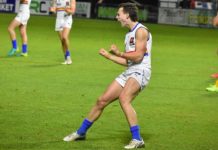 The Eastern Ranges Under 19 Boys put their season back on track with a thrilling two point win over the Dandenong Stingrays on Saturday...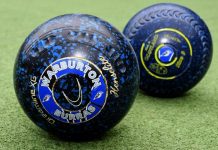 The long summer days normally associated with lawn bowls are a distant memory but the game continues to be played in the Upper Yarra...