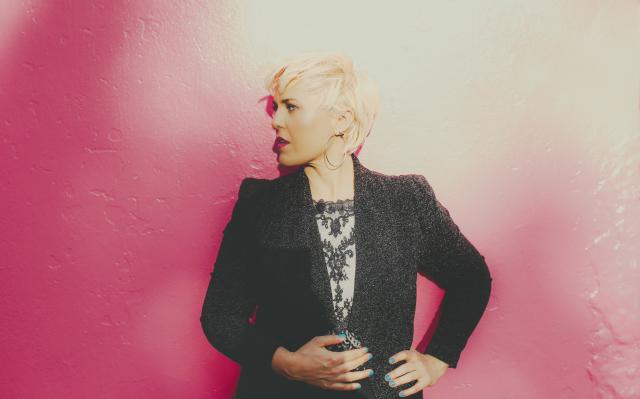 By Dongyun Kwon
Melbourne-based singer-songwriter Liz Stringer will touch down in Healesville on Friday 27 October as part of her First Time… For The Last Time solo tour.
Stringer will perform her 2021 album 'First Time Really Feeling' at The Memo from 8pm.
This is her first time touring the Greater Melbourne area and the last time for the album.
She said she wanted to perform where she hadn't before.
"This tour is a way for me to bring my songs to communities that I couldn't get to during the Covid lockdown, so it's mostly a regional tour," Stringer said.
"I am not doing any Melbourne [shows] this time because I have already played there many times in the past."
This will be Stringer's last Australian tour for some time as she prepares to jet off to the UK at the end of the year.
It is not surprising Stringer became a singer-songwriter.
She grew up in a musical family and couldn't help being exposed to music, surrounded by a bunch of instruments.
Stringer said she could play many instruments including piano, cello, banjo, bass and guitar.
"My dad is a retired music teacher and my sister is now a high school music teacher, so there's always an instrument in the house," Stringer said.
"Me and my siblings were playing music, instruments or singing, that was a big influence on me."
Her musical genre is somewhere between indie folk and rock.
The First Time… For The Last Time solo tour marks the final performances of the artist's First Time Really Feeling album, which brought a number of achievements to Stringer.
The album debuted at 14th place on the ARIA charts and won an AIR Award for Best Blues and Roots Album 2022.
"I'm just ultimately happy to get connected with the album," Stringer said.
"ARIA charts are based on album sales and it's good that people bought my album and are interested in what I am doing and that's what I really like doing, to connect with my audience."
The album is about her story of changing and reinventing after she quit alcohol and drugs seven years ago which changed her whole life.
During that time, Stringer worked with one of her favourite bands, Midnight Oil, among other projects including writing an album in lockdown.
She said it was a dream come true moment when she collaborated with the famous rock band.
She is looking forward to meeting more of her fans on the site after realising the importance of connection during lockdown, and remembering the feeling of being on stage with her favourite band.
"It was a very hard period for me as for many other musicians," Stringer said.
"I used the time to write a lot of music and to record at home, I also did a couple of online gigs which was a nice way to connect with my fans during the lockdown.
"But I want to meet more and more fans in the real concerts before I move to England."
Tickets can be purchased at yarraranges.sales.ticketsearch.com/sales/salesevent/111764.