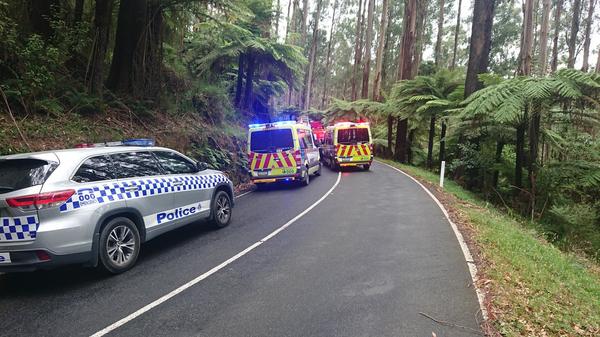 UPDATE 12.25:
A person is trapped following a two-car collision on Maroondah Highway, between Fernshaw and Dom Dom Saddle.
Emergency services say the road will be blocked for the next few hours.
A sedan and four-wheel drive collided, and the sedan slipped over an embankment.
***
Emergency services are responding to reports of smoke emanating from a car following a crash on the Black Spur.
A CFA spokesman said three firefighting appliances were at the scene on Maroondah Highway, Fernshaw, shortly before noon and another two were on the way.
SES volunteers are on-scene and it's believed police and ambulance are on the way.
CFA received the call about 11.30am.
We'll bring you more information as it comes to hand.