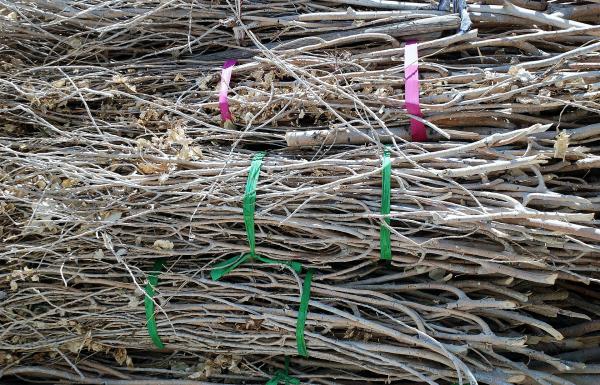 Bundled Branches collections are coming up for households across Yarra Ranges, giving residents a chance to clear their properties and dispose of excess vegetation.
Collections will take place from 23 November-11 December.
Residents can check the Yarra Ranges Council website to see when their street's collection date is.
Council's director of environment and infrastructure, Mark Varmalis, encouraged residents to make the most of their collection.
"With the weather starting to get warmer, this means we are getting closer to the start of fire season so we need to do our bit to get our properties ready," Mr Varmalis said.
"The bundled branches collection gives all of our residents a chance to get rid of their branches and tree limbs easily, by putting them out on the kerb ahead of their collection week.
"This provides an easier and alternate way to get rid of your excess vegetation, rather than relying on green waste bins and burning off.
"I urge residents to check your collection week and have your bundled branches out on the Sunday before so you don't miss it."
To ensure your bundled branches are collected, material must be able to be safely lifted and placed into the collection vehicle, and follow the below guidelines:
– No larger than three cubic metres.
– No more than 20 bundles of branches.
– Each individual bundle, tree limb or log is no larger than 1.5m long and 200mm wide.
– Tree limbs must be between 75mm-200mm wide.
– Logs are straight and clean, with side-branches removed.
– Branches are tied with non-plastic string.
Council will not collect items if they are:
– Timber, stumps or roots.
– Soil or earth.
– Untied branches, loose garden organic material in boxes, bags or other containers.
– Branches containing wire or nails.
– Bamboo, creepers, vines, palm trees, soft plants, rose bushes, thorny plants, weeds, grass clippings or leaves.
– Hard waste
Find your collection date: www.yarraranges.vic.gov.au/Environment/Waste/Bundled-Branch-Collection