The Historic Rally Association's George Woods Rally returns for the 41st year with the focus on novice competitors and officials who have an opportunity...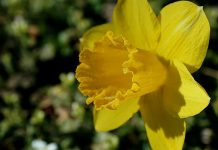 Cancer Council Victoria has revealed that 921 people are diagnosed with cancer in Yarra Ranges Shire each year and 278 locals lose their...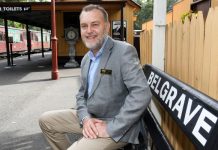 It's full steam ahead for Puffing Billy Railway this year, with new Chief Executive Officer Peter Abbott "looking forward to a successful 2021" after...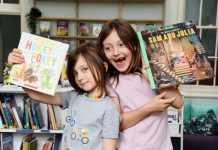 Twelve years ago, approximately 400 individual fires wreaked havoc across the state on 7 February 2009, on a day we now call Black Saturday. More...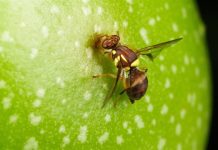 Another Queensland Fruit Fly (QFF) detection in the Yarra Valley has prompted Yarra Ranges Council to urge residents to be on the lookout for...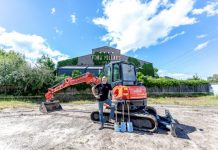 Four Pillars' Healesville home is set for a $6 million makeover as a 12-month re-development commenced on Monday 8 February. The development sits directly adjacent...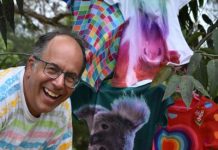 An independent children's clothing business in Warburton has launched a new line of sustainable clothing made from recycled plastic bottles. Edo and Shlomit Moria started...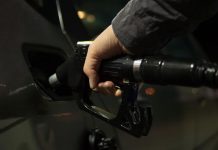 Healesville residents have hit out at local petrol prices with some vowing to boycott local service stations, opting to travel before picking up the...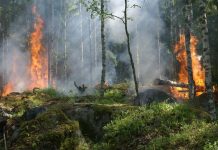 Victoria's firefighting capabilities have been boosted with the launch of a new aviation unit and four new drones that will gather aerial images of...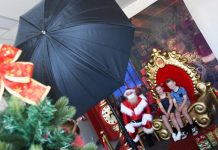 It's February, but Santa Claus' gifts keep on coming for several charity organisations who benefited from a partnership between Saint Nick and Seville's Branded...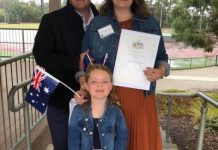 Yarra Ranges Council welcomed many new Australian citizens at this year's Australia Day citizenship ceremony. Seville resident Victoria Cook became a citizen after having lived...
Over 30,000 volunteer firefighters will soon have access to the latest in virtual reality firefighting training, with the CFA expected to roll-out a tailored...