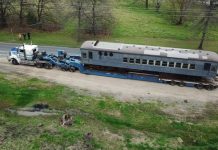 The Yarra Valley Railway (YVR) welcomed a 90-year-old railmotor (RM55) to Healesville on Thursday 1 August. YVR president Brett Whelan said, "It was built by...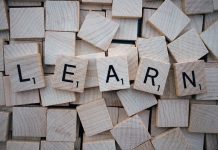 Yarra Valley tourism businesses can learn how to grow at a conference this month. Tourism Network Yarra Valley (TNYV) is hosting the annual event at...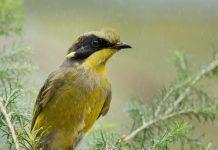 A new research study highlights the harmful effects of inbreeding by the critically endangered Helmeted Honeyeaters as a result of habitat destruction. Professor Paul...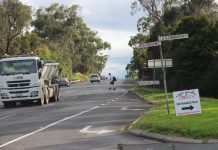 VicRoads are currently working on design options to improve the safety of the Warburton Highway in Seville East. This comes after a push from a...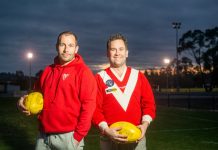 Healesville Football Netball Club's veterans team have qualified for their third consecutive grand final and are hoping to finally secure the premiership that has...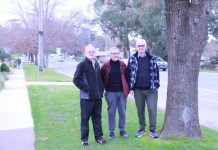 A group of Healesville residents are advocating for VicRoads to lower the speed limit along the Maroondah Highway coming from the Coldstream direction. The residents...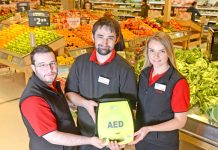 Coles supermarkets across the nation will each be fitted with Automated External Defibrillators (AED), including Healesville's Coles. Coles' 21 million weekly customers will benefit from...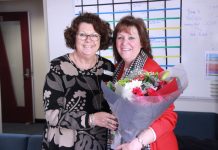 Marlene Williams celebrated 30 years of teaching at Healesville Primary School on Thursday 1 August. Healesville Primary School staff gathered in their staffroom for a...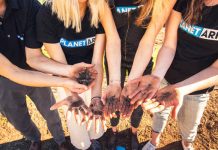 Healesville Environmental Watch Inc. (HEWI) and community members took part in National Tree Day on Sunday 28 July. National Tree Day is an initiative by...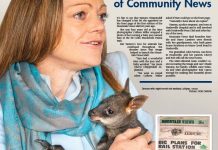 We asked 40 of our readers and contributors 'What does the Mountain Views Mail mean to you?' to mark the paper's 40th anniversary. The responses...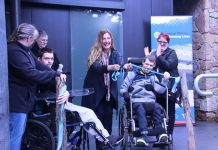 Healesville Sanctuary is now fully accessible to all visitors with the opening of the latest Victorian Changing Places facility on Tuesday 30 July. The Changing...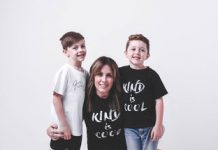 Yarra Glen resident Amber Wilkinson has been selected as a finalist for the 2019 AusMumpreneur Awards in the fashion business category. Mrs Wilkinson is the...