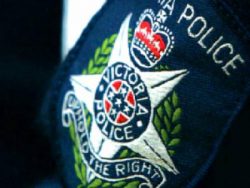 By Kath Gannaway
An 18-year-old man was airlifted in a critical condition off Mount Donna Buang out of Warburton, Wednesday night 15 February, after crashing his car not far from the summit.
A 17-year-old male passenger was uninjured.
Yarra Junction police said the driver was heading down the mountain when he lost control of the vehicle and went over an embankment, crashing into a tree.
The crash happened about 8.30pm between the two car parks, not far from the summit.
Police are investigating the circumstances around the crash and say they have spoken to the drivers and passengers of two other cars which were on the mountain at the same time.
Anyone with information can contact Yarra Junction police on 5967 1104.