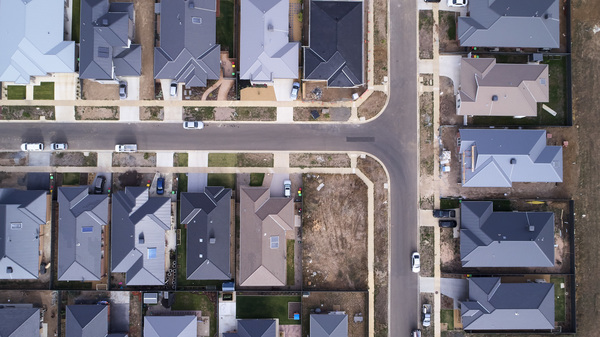 By Derek Schlennstedt
Up to 7000 people are expected to live in the new development at the Lilydale Quarry.
Plans to transform one of the biggest vacant sites in the area into an urban suburb are progressing, though Yarra Ranges Councillor, Terry Avery, is concerned not enough planning has gone into the surrounding infrastructure to cater to the population increase.
Speaking to the 'Mail,' Cr Avery said time was running out for the State Government to address the infrastructure around Mooroolbark, before the site is developed.
He said roads around Mooroolbark were already clogged during peak hour and the Lilydale train line was running at capacity. One Suggestion put forward by Cr Avery is to build a new train station at the quarry site.
"What I'm looking for is some concrete guarantee that we are going to get a railway station and get the road network upgraded," Cr Avery said.
"It's a twenty year project, but let's not play catch-ups, let's get on the front foot and get some strategic planning going."
"With this estate they have the opportunity to plan ahead."
The development is of state significance and is the only project in the East featured on the Government's strategic development site.
Despite its significance, Cr Avery said there has been very little contribution from the government to improve existing infrastructure – particularly current saturation zones such as Hull Road.
"The bridge intersection on Hull and Mooroolbark road is a saturation point and with another 7000 residents it is going to be even worse," he said.
"Everything is being spent elsewhere, but nothing is being spent in the east."
Speaking to the 'Mail,' Geoff Earney, President of Mooroolbark Traders Association said that the area won't cope with a population increase of 7000.
He shared Cr Avery's sentiments about the need for a train station.
"We're coping now but we're not going to cope with another 7000 houses," he said.
"There are no spare spaces at Croydon or Lilydale, but let's put another 7000 houses on that Kinley estate; it's just ludicrous that we are not going to have another railway station."
"I see the benefit of this in Mooroolbark but where is the future development … I do believe that we've got to be forward thinking."
Victorian Planning Authority's (VPA) Acting Executive Director for Middle Melbourne, Martina Johnson said that the VPA will undertake "detailed studies and research to identify the infrastructure that will be required by the new community."
"The plan for the Lilydale quarry site will set aside land for local and state infrastructure – such as schools, roads and community facilities – and include charges that developers must pay to help fund this infrastructure," Ms Johnson said.
"Planning for this precinct is at a very early stage, with planners still conducting background studies and scoping."
"It is expected that a plan for the site will be released for consultation in 2019, when community members will have an opportunity to provide feedback."